I'm currently looking for some new writers in order to expand the blog given that I can't post the amount of things I'd like to. So if you are interested in writing about anything related to music (news, TV shows, album reviews, introducing artists) just drop me an
email to musicisthedoor@gmail.com
and we can discuss some of your ideas.

20 December, 2013 5:09 PM

In yet another shock result last week, fan favourite Ellona Santiago got the boot, not even being able to sing for her life. Said sing-off was between Carlito Olivero and Rion Paige, resulting in Demi's final act being eliminated. Only four remain but only three can make it to the final. Who'll it be? .. It's time to face the music!
Recap after the jump ...
Round 1 - Viewer's Choice

Carlito Olivero
"Boyfriend" - 7/10 - Being in the B2 was heartbreaking for him. He made a promise to himself that he'll give the best performance possible. This was probably the best song out of all the picks for Carlito and that already says a lot. He raps at first, trying to convince us that he can infuse swag into any song. There's some hip thrusting, a lot actually. His voice lefts a lot to be desired but the way he confidently owned the stage tonight proved that he could be a viable star. "I don't know about you all, Carlito, I'm so incredibly proud of you. I've been waiting on that all season. It was the right register, you were confident, I love you" (Kelly)
Restless Road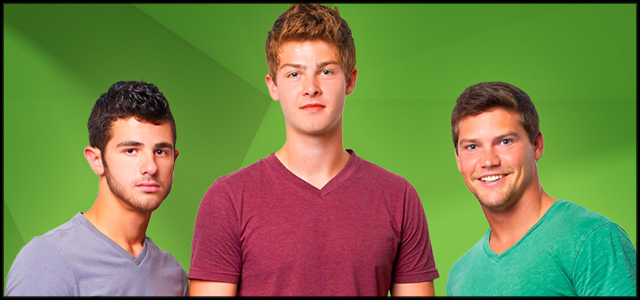 "That's My Kind of Night" - 5/10
- "Wake Me Up" was the most emotional performance for them on this show. Simon believes that was the moment they started believing in themselves. One of the choices was "Hey Brother" and after the success they had with Avicci, Simon was probably trying to repeat that. They got a generic country song instead. It's ok I guess. I've come to expect crappy things from them but this one wasn't as atrocious. The song fitted them and they did well enough with the limited talent they've, their stage presence was non existent though, which also applys for their harmonies. "You didn't do it for me. I just felt like it was awkward, Colton you do an awesome job, but you guys just need to open up and I felt like this performance was nervous. It just wasn't a semi-finals performance. I don't think that was exciting enough" (Demi)
"Little Talks" - 8/10
- In seventh grade Alex started getting guitar lessons. Sierra has always wanted to be a performer but as a dancer. Four months ago, she was an inexperienced singer. Out of the three choices, this was their favourite. Personally, I'd have liked to see what they had planned for "Troublemaker" but I admit this was a perfect pick for them, maybe too perfect. They nailed it though, as they've done every single week. Sierra was specially great here, those powerful notes were quite impressive. "I just want you to know that I've downloaded your performances on iTunes and it was my alarm clock" (Demi) "I've always dreamed of you waking up to us" Alex retorts. Haha. "I think I'm looking at the winners, I really do" she finishes.
"Hallelujah" - 8,5/10

- When he was 6 y/o his dad taught him some guitar chords and that was were his love of music began. In high school, he was in a rock band, being then the first time he sang. This song was his first audition last year, it's the song that started his XF dream. To be honest, it's a lot better than I anticipated. He gave it his own spin with his power-rock arrangement and delivered it passionately. At least he didn't sing it in the same generic way everyone does. He ain't Matthew Schuler though. "That was one of the best versions I've ever heard of it because it had absolute sincerity, passion. You absolutely took the song like you owned it" (Simon)




Round 2

Carlito Olivero vs Alex & Sierra

- "Falling Slowly"

- Poor Carlito. Not only he's paired with the front runners but also gets a song that clearly favours them. Carlito isn't bad here but his take on the song was overly embellished and when compared to the duo's pure, simple interpretation, it became obvious who had won the battle.

Winner: Alex & Sierra

Jeff Gutt vs Restless Road

- "Every Breath You Take"

- As with the previous duet, this song favours old fashioned Jeff. He performs it as if he's been singing it his entire life, which is probably true. Restless Road was ok I guess, I've nothing against them on this one.

Winner: Jeff Gutt




Round 3

Carlito Olivero



"I Need to Know" - 6/10 - Ugh. I hate Marc Anthony. Carlito's take isn't changing my mind. It sounds completely old fashioned and his vocal limitations became rather evident. The Spanish verses were so random. Dude, we get it. You're a Latin singer. "You are not playing with us tonight. You brought all the weapons. Where have you been hiding?" (Kelly)
Restless Road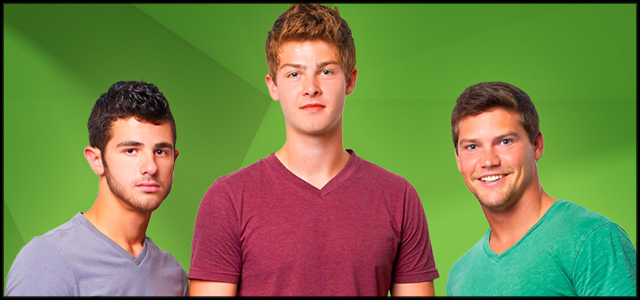 "Wanted" - 4/10 - The guys are shown fake jogging. This is the type of music they'd put out if they win this show. Bold statement, considering how awful this performance actually was. Their harmonies are disgusting, their voices don't work well together, not a single bit. Zach was specially awful tonight, I think that was his worst to date. The other two managed to get through their solos but as a group, this will never work. "We said it and finally you guys did an amazing vocal together when you blend, when each one of you have your own voice and at the same time together as a group. Four months is little time for such an amazing improvement" (Paulina)


"Gravity" - 10/10
- Wow. They are just spectacular. I've to give them props for this song choice. It was breathtaking from the moment the first note had come out of their mouths. I was fully captivated by their unornamented , gorgeous delivery of this also gorgeous song. Pure perfection. I can feel my heart melting. "You sang it flawless. That was so beautiful and captivating, I'm looking at stars, you never cease to amaze me. Watching you blossom has been so incredible" (Demi)
"Demons" - 6,5/10
- This has to be the most current Jeff has sounded. He took the performance a bit to the extreme but I kinda enjoyed it since I like this song. He was somewhat pitchy, he got shouty and the hand movements were incredibly cheesy but the performance was still decent enough to get him into the finale. "What an incredible song. An incredible performance. Your moment has arrived this week, you just gave everything" (Simon)
Ranking
Alex & Sierra
Jeff Gutt
Carlito Olivero
Restless Road
Results
Top 4
"Stronger"
Safe:
Carlito Olivero
"Suavemente"
Enrique Iglesias
"Heart Attack"
Safe:
Alex & Sierra
"Let Her Go"
Eliminated:
Restless Road
Restless Road reign of terror has finally come to an end. The group had no place being in this competition so it's shocking they made it this far but with Simon constantly pimping them, it's no surprise they did.
Safe:
"Open Arms"