I'm currently looking for some new writers in order to expand the blog given that I can't post the amount of things I'd like to. So if you are interested in writing about anything related to music (news, TV shows, album reviews, introducing artists) just drop me an
email to musicisthedoor@gmail.com
and we can discuss some of your ideas.

08 December, 2013 7:41 PM

Sweet Caroline Pennell and Ray Boudreaux were sent home last week after they found themselves in the B3 with frontrunner Matthew Schuler. The artists will perform twice tonight, one picked by themselves as a special dedication and another that was picked by their coach. Also, only one act will be sent home this time and the instant save will make it's last appearance of the season. Are you ready? ...
This is The Voice!
Recap after the jump ...
Round 1


Cole Vosbury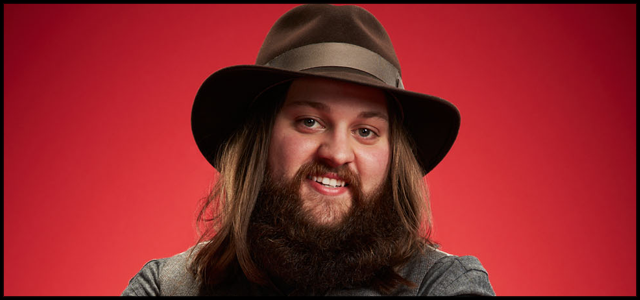 "Rich Girl" - Team Blake - 7,5/10
- Blake wanted Cole to have some fun on stage this time. He gifts Cole a new guitar. When he first started playing, his dad bought him a left handed guitar, since he had to play upside down. Blake's strategy is finding songs that can showcase Cole's range. Pretty nice pick for Cole's gritty tone, way better than his sleepy cover from last week, but was it just me or it was super monotonous? I guess that's not his fault but Blake saying his strategy is finding songs for Cole to showcase his range and then giving him a song in which he always sounded the same made no sense to me. "I'm a big fan of that record, definitely a fan of you. I definitely consider you a great talent, great job today, what else can I say?" (Cee Lo)
Tessanne Chin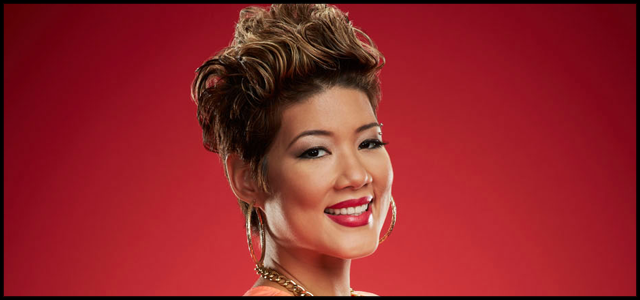 "Redemption Song" - Team Adam - 9/10 - Adam says this is one of the unofficial anthems of Jamaica. It's a special song for Tessanne because Jamaica is a country of extremes. She wants to get it right because it's a very important song for her people. This was a tad predictable, a Jamaican doing Bob Marley is almost a cliche, I guess Tessanne must have sang this song almost a hundred times already. Despite that, her cover was more of a nod to the original than a carbon copy of it. Her voice sounded absolutely gorgeous on it and her delivery of every note was immensely powerful. Reggae is what feels right for her, she just needs to stick with it. "Every week I hear that Jamaican accent get a little bit more strong. You take me back when I was in Jamaica on the beach, horseback riding. It was like a lullaby. Really lovely" (Christina)
Matthew Schuler
"Story of My Life" - Team Christina - 5/10 - He dedicates this song to his family. Well, this is disappointing. Matthew has all the potential one could need to win this thing, yet he's been awful this past few weeks. The backing singers drowned Matthew a few times, I believe it was pitched too low for him, cause I couldn't hear his voice. His pitch had some issues and so did his upper register. I kinda liked it despite all that but he needs to step it up quick if he wants to be hear next week. "After 'Hallelujah', that was one of the best performances on the show, in a way it becomes more difficult for you to surpass that every time but I like that you didn't try to chase that and you went with different things" (Adam) Ok, that was definitely a diss.
Will Champlin
"A Change Is Gonna Come" - Team Adam - 6/10
- He dedicates this song to his wife and their baby. One thing he nailed on this performance was the piano riff. After that, it was a hit and miss for him. The mic was a bit too far from the piano, cause he almost had to run to it, which resulted in his singing starting late, botching the first few lines. His tone was pretty nice but those high notes, so strained! I don't think he properly hit any of them. "You defintely got soul. To make that transition up from the piano to the microphone, I saw you kinda got caught up just a little bit but you fall through it. You had a few moments at the end of the record were I was like 'damn'" (Cee Lo)
James Wolpert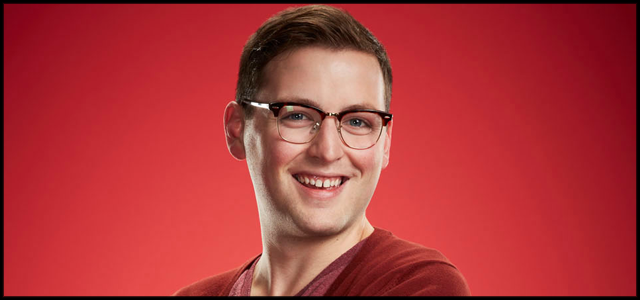 "Fell in Love with a Girl" - Team Adam - 9/10 - He's singing it for his dad. He's finally not trying to be a rocker, which I don't think works for him. This is exactly the type of perofrmances in which he excells, simple with his voice up front. Awesome arrangement, his tone was just phenomenal on this. Aside from the one little fluff towards the middle, this has to be James' best since "A Case Of You". "Everything you perform is just James. I thought your pitch and everything was really beautiful" (Blake)
Jacquie Lee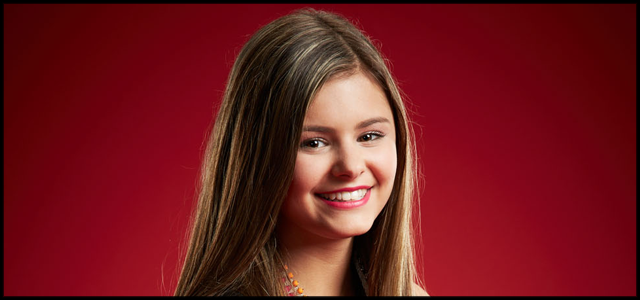 "Cry Baby" - Team Christina - 9/10 - Christina wants Jacquie to connect with Janis, who was vulnerable enough to lay everything out on the table. She's never had a serious boyfriend, so this song is a hard concept to grasp for her. God, can this girl be any more awesome? From the way she attacked this song, it's hard to believe she's only 16. The way she goes for those huge notes with such a dramatic delivery, it's honestly breathtaking. It may seem she's just screaming at the top of her lungs at times but when the end product is so damn phenomenal, does it really matter? "I believe she's a medium of some sorts, some kind of vessel, were the spirits passes through. It's truly amazing" (Cee Lo)
Ranking
Jacquie Lee
James Wolpert
Tessanne Chin
Cole Vosbury
Will Champlin
Matthew Schuler
Round 2
Cole Vosbury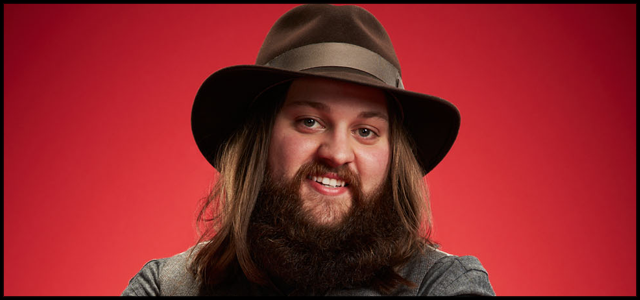 "Better Man" - Team Blake - 7/10
- He's dedicating this song to his first love, even though it didn't work out and they're not together anymore. This song is right in Cole's wheelhouse. It's exactly what you'd expect to listen from him and that's been his problem this past few weeks. He's been very predictable. I love his raspy tone and I bet it sounds even better on record. If he's to survive, he needs to impress us next time. "It's bittersweet for me to see you grow. You just kind of open yourself up to the word. It really makes me proud" (Cee Lo)
Tessanne Chin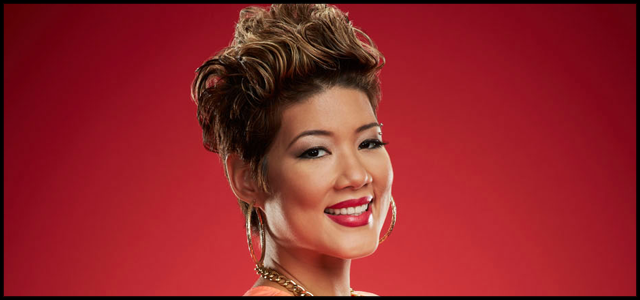 "Unconditionally" - Team Adam - 8/10 - She's singing it to her parents. Even though they are not together anymore, she believes that made them a stronger family. "You've taught me unconditional love". Just as you'd expect, Tess outsings Katy on her own song. I'd still like to hear incorporate her reggae style when she's singing pop songs but as long as she's nailing the vocals like this, I don't think I care that much. I still preferred her first one since, this was kinda generic. "You are a world class vocalist, every time you are up there. You can sing with the best vocalists on Earth" (Blake)
Matthew Schuler
"When a Man Loves a Woman" - Team Christina - 6,5/10 - Matthew being in the B3 made Christina realize you cannot take anything for granted. She chose this song because he hasn't had a truly soulful moment. This is much better. His voice sounded really rich and he stayed on pitch throughout the performance. The one problem was his falsetto, which was more of a squeak than anything else. Still, pretty nice, this is the guy I like. "That was great. That was as good as I've ever heard you sing" (Blake)


Will Champlin
"Hey Brother" - Team Adam - 6/10
- Adam calls this song really weird because it's poppy in a way, country in a way and electronic in a way. He thinks it's perfect because it symbolizes the defiance of genre. Will feels really fortunate to be able to bring a new style. He's playing the banjo but Adam doesn't want it to distract Will from his voice. To be honest, I'm not a fan of Will's version. It's lacking something, power probably. He's overthinking it too much, he needs to let go. His tone could've used some grit for this song, something that could've elevated his karaoke cover. Good vocals, though his voice cracked once, but nothing more. "I never heard that song, it's actually a cool song. I liked the banjo. Banjos are cool!" (Blake)
Jacquie Lee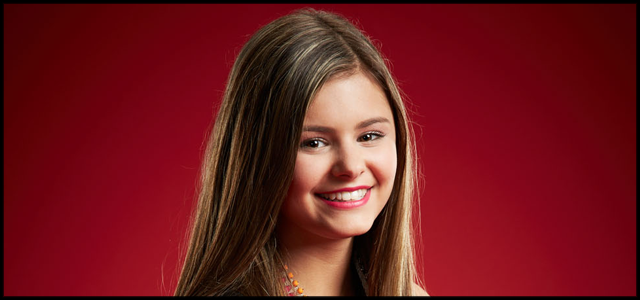 "The Voice Within" - Team Christina - 7,5/10 - She's dedicating the song to her coach, Christina, who has been a huge inspiration for her before she even got on her team. This song was one of the main reasons she decided to become a vocalist. A few vocal hiccups aside, Jacquie delivers an impressive vocal, specially from the middle onwards, but truth be told, her song choice left a lot to be desired. To me, it never got away from meh territory. "It took me back. It's a very special song, for me to hear you sing that just because I do find so many similarities in you not only as a vocalist but as a person. It's a struggle to find yourself in this business and it's really an interesting place to be and I know what it feels like to be in it. This is the most age appropriate song for you, it's about trusting yourself and trusting the voice within, it's dedicated to yourself. I just see so many things for you in the future" (Christina)
James Wolpert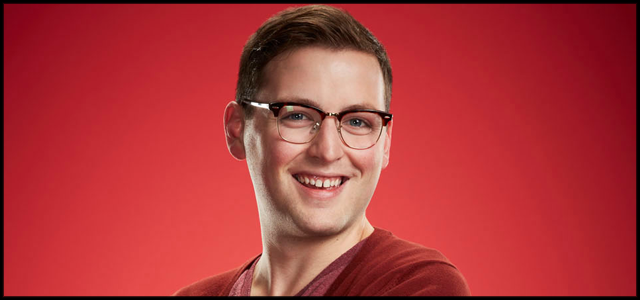 "I'd Do Anything For Love" - Team Adam - 7/10 - Adam thinks it's a great followup because it has this theatrical, vulnerable rock thing. James did theater in high school, which gave him a lot of the technical background he needed to be a better singer. This is kinda dull. He always sounds good but to me, he works much better with acoustic performances, like what he did first, when he does the rock thing, it doesn't sound as authentic. The way he moved around the stage was weird and it almost looked as if he was about to faint or puke or both when he finished singing. Adam informs us that James was sick. So that may be it. "I think you really do embody the rock opera. I love that confidence and it's all encapsulated in a very cool kind of way. Another impressive performance" (Cee Lo)
Ranking
Tessanne Chin
Jacquie Lee
Cole Vosbury
James Wolpert
Matthew Schuler
Will Champlin
Bottom 2 Prediction:

Will Champlin
Matthew Schuler
Results
"Underneath the Tree"


Jacquie Lee, Matthew Schuler, & Tessanne Chin
"You Got the Love"


Nuno Bettencourt with Cole Vosbury, James Wolpert, & Will Champlin
"More Than Words"


Top 6
"Joy to the World" / "O Holy Night"
Bottom 3:
Matthew Schuler
Eliminated:
Matthew Schuler
Sad, yet really predictable. There was no way Matthew was getting saved after appearing in the B2 twice. The guy is an incredible singer but unfortunately, the preassure got to him, resulting in subpar performances and his ultimate elimination. Based on their body of work, I'd have kept Matthew but then again, James has been more consistent this past few weeks.
This entry was posted on 7:41 PM, and is filed under
Caroline Pennell, Cole Vosbury, Jacquie Lee, James Wolpert, Matthew Schuler, Ray Boudreaux, Tessanne Chin, The Voice US, TV, TVO Series, Will Champlin
. Follow any responses to this post through
RSS
. You can
leave a response
, or trackback from your own site.