I'm currently looking for some new writers in order to expand the blog given that I can't post the amount of things I'd like to. So if you are interested in writing about anything related to music (news, TV shows, album reviews, introducing artists) just drop me an
email to musicisthedoor@gmail.com
and we can discuss some of your ideas.

20 December, 2013 4:57 PM

James Wolpert and Cole Vosbury were sent packing last week, leaving us with one of the strongest Top 3 in a while. The young teen with the phenomenal voice, Jacquie Lee, from Team Christina, and alternative rocker Will Champlin and Jamaican powerhouse Tessanne Chin, both from Team Adam. Who'll follow Danielle Bradbery footsteps? Will Christina win for the first time? Or will Adam be the winning coach again, after mentoring Javier Colon to the win during the first season? ... This is The Voice!
Recap after the jump ...
The Voice Coaches
"Pour Some Sugar on Me"
Round 1

Tessanne Chin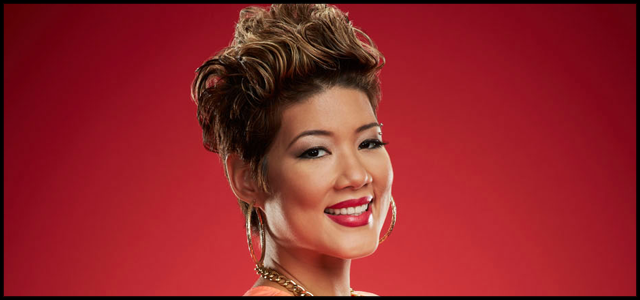 "Try" - Team Adam - 7,5/10 - Adam reminds us that all 4 of them turned very quickly for her. He just knew he had to be a part of it, he fought hard for her because he knew she'll be here at the end. I admit I wasn't Tessanne's biggest fan when she auditioned, this song just made her sound like a generic powerhouse singer. I still think the same about it, her interesting tone doesn't shine here and it's a shame. The last verse was fantastic though, that was enough to justify this reprise for me. "I'm very proud of you. You've just evolved and become so much better because of this opportunity so that's to be commended. You are a great talent and you deserve it all" (Cee Lo)

Will Champlin
"Not Over You" - Team Adam - 7/10
- Adam felt that they'd get along musically because he was an amazing singer but also their tastes kinda jelled. Despite I actually like this song, I don't think it did Will any favours. The truth is the song isn't good enough to showcase someone's vocals. Will did the best he could with it, his pitch was good and he added some cool things to the melody, but besides that, not much was happening here. "You were briefly on my team and made it through there, got stolen back from Adam. I know you do get in your head a lot, so it's that even much more harder. But good job to overcome a lot of your struggles and second guessing yourself, great job" (Christina)
Jacquie Lee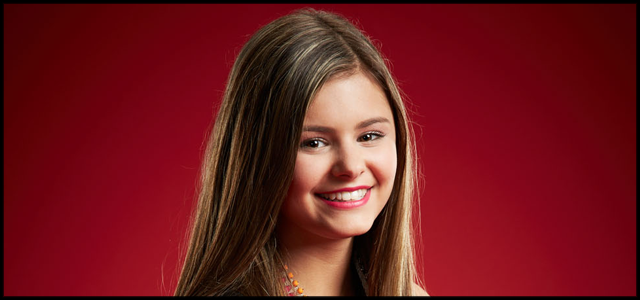 "Back to Black" - Team Christina - 9/10 - Christina was immediately captivated by Jacquie's huge voice. While impressive, I wasn't convinced by Jacquie's audition. I didn't feel she could take it all the way mainly because I didn't believe she had the required experience. How much has changed since! Jacquie completely nailed this song, reinventing her first audition unlike the previous finalists did and captivating us all with her soulful bluesy delivery. She went a bit too far with some notes at the end but come on! She's only 16! There's plenty of time for her to polish those little details. "I love this girl so much. I really just get so much joy out of watching you do what you do and what is amazing is the fact that you are 16 and to just be on this journey with you. I grew up in a very similar background. You make me smile and you make me enjoy everything about what I do in this chair" (Christina)
Round 2

Tessanne Chin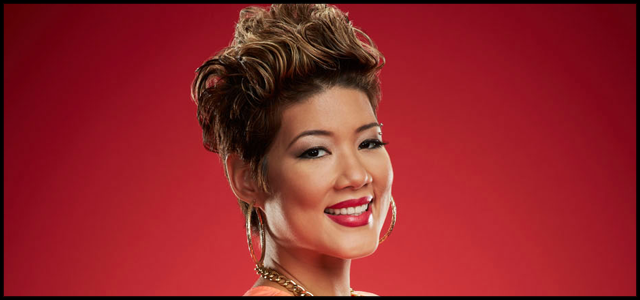 "Let It Be" - Team Adam - 9/10 - This is just lovely. Their voices blend a lot better than I expected and they work the stage perfectly together. It's pretty obvious these two have become real friends. The reggae section was phenomenal, giving an otherwise predictable interpretation and interesting shift.
Jacquie Lee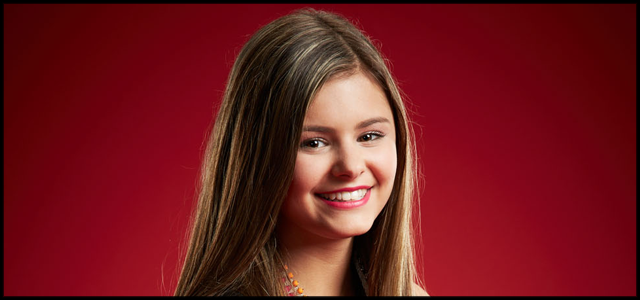 "We Remain" - Team Christina - 7,5/10 - It's the battle of the divas! While the performance was quite great, the two of them are way too similar and their huge voices weren't blending as they should have. Some wonky notes here and there as well. Not their best, really solid either way.


Will Champlin
"Tiny Dancer" - Team Adam - 6,5/10
- Unlike his performance with Tess, Adam looked somewhat distant on this song. As if he had left all his charm in his chair. Will wasn't any better on it and we all know how much he struggles to show some connection. Decent vocals but not impressive enough, the fact that I don't really like this song didn't help either.


Top 3
"I'll Be There"




Round 3

Tessanne Chin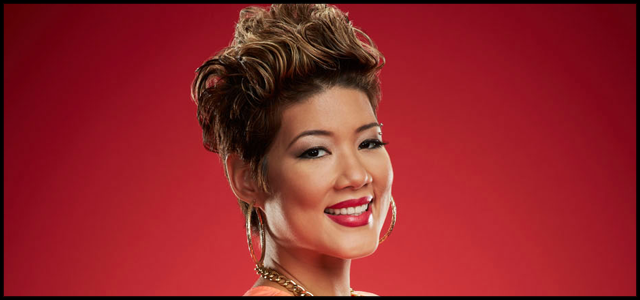 "I Have Nothing" - Team Adam - 10/10 - The Voice was her last effort. Singing "Try" was her trying again. Tessanne's first instinct was not singing Whitney since she can't sing it like her. She'll view it as a tribute. Just like Matthew did a few weeks ago with "Hallelujah", Tessanne made me appreciate such an overdone song like this again. The way she delivered each note with such passion, such emotion, such delicacy. As she said before, her cover was a nod to the late Whitney and a beautiful one as such. "I don't have thoughts right now, I just have emotions. This is obviously sacred ground. It's something that people stay away from because it's incredible. When you first sang this I didn't know whether to laugh or cry. It's really unlike anything I've ever heard. Every single time, it's like where is the celling for Tessanne? You're just capable of anything and it blows me away. I know, in my mind and in my heart that you are the winner of this show" (Adam)
Will Champlin
"(Everything I Do) I Do It For You" - Team Adam - 9,5/10
- His father was a member of Chicago. Adam thinks this is an opportunity for Will to sing from his heart. This is some beautifully controlled vocal, indeed one of his best. What he did with this song was just gorgeous, even when he didn't rearrange the song drastically. "I kinda consider this a victory for you. You've won already because like we've been saying all along, there have been so many mini victories for you that I can't see any negatives in the fact that you are here in the final 3" (Adam)
Jacquie Lee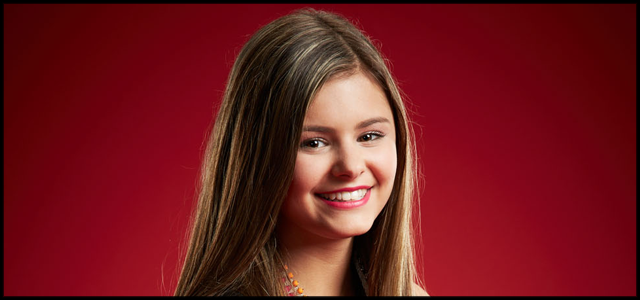 "And I Am Telling You I'm Not Going" - Team Christina - 9,5/10 - This song embodies everything Jacquie wants to say. What a way to end the night! While Jacquie's delivery wasn't perfect by any means, the way in which such a tiny girl hit those huge notes left me in awe. Her range truly has no limits, I can't help but imagine how phenomenal she'll be in a few years. "Wow. I'm completely speechless. The amount of talent that you have in that little body for being 16 y/o is unbelievable. I adore you so much" (Christina)
Results
Top 20
"Tonight Is the Night"
Celine Dion and Tessanne Chin
"Love Can Move Mountains"
OneRepublic
"I Lived"



Paramore and Jacquie Lee
"Ain't It Fun"



Celine Dion and Ne-Yo
"Incredible"



Aloe Blacc and Will Champlin
"Wake Me Up"



Lady Gaga and Christina Aguilera
"Do What U Want"


Third:

Will Champlin

Runner Up:

Jacquie Lee

Winner:

Tessanne Chin
So there you have it! Tessanne Chin, the flawless vocalist is your Season 5 champ! To be honest, I was rooting for Jacquie but I can't be mad Tess won. She's an amazing singer and her performances were always a joy to watch. "Redemption Song" ranks among my faves. Let's just hope her original music keeps that interesting reggae sound.