I'm currently looking for some new writers in order to expand the blog given that I can't post the amount of things I'd like to. So if you are interested in writing about anything related to music (news, TV shows, album reviews, introducing artists) just drop me an
email to musicisthedoor@gmail.com
and we can discuss some of your ideas.


Blachman lost his first act last week when Zaina lost his sing off against Jonas, who found himself in the B2 for the second time. The remaining 7 contestants will tackle a new theme tonight, "Power", but in the end, one will be left powerless ... It's time to face the music!

Recap after the jump ...
"Try Sleeping with a Broken Heart" (Alicia Keys) - 7/10
- Lusanda is slowly becoming into a self proclaimed goddess. Sometimes I wonder what would've been of her had she made it through as a soloist, I know she would've done better than Zaina at least. But she's stuck with Anna, which isn't that bad considering. The problem is that Anna isn't ready yet, which may be why she was eliminated during the first phase of bootcamp. Their harmonies are better tonight though and this was a great improvement over the mess that "Lights" was. They earned another week, certainly.
Jonas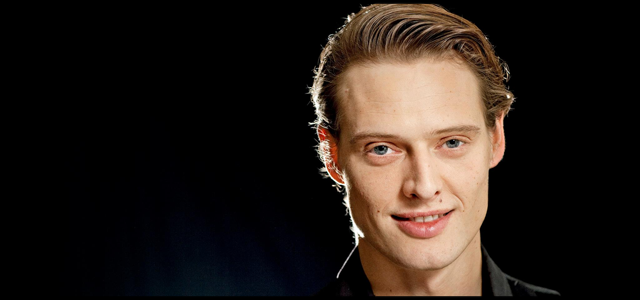 "Take Me Out" (Franz Ferdinand) - 7,5/10
- He shockingly survived his B2 appearance last week. He'll be there again tonight but at least he'll go out with a decent performance. Franz Ferdinand was a great pick for Jonas, whose style is still not so certain. His voice was great as well. Had he done this the first week, maybe things would've been different.
Amanda
"Youth" (Daughter) - 10/10 - Probably the best song choice of the night. Daughter's lovely tune fits Amanda like a glove. Her gorgeous tone soared throughout the performance with her "heaving through corrupted lungs" line leaving me breathless. I really don't think she can keep improving, the only thing left for her to do is show us a different side of her voice by going uptempo. She nails an uptempo song and she's a lock for the Top 2.


Chresten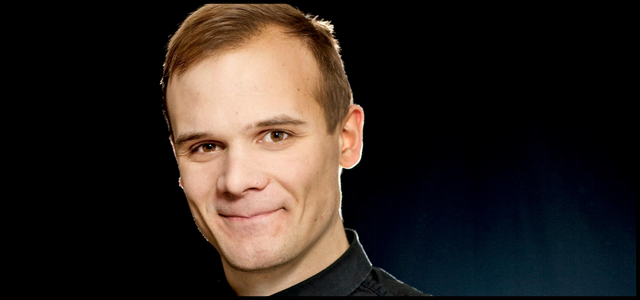 "Little Black Submarines" / "No Church in the Wild" (The Black Keys / Jay-Z og Kanye West featuring Frank Ocean) - 9/10
- This is the third mash up he's done. I'm not complaining though, I love mash ups, this one specially. It's much cooler than the one he did the previous week and while he's still a bit stiff, he's starting to show an edge while on stage. Plus there's no denying how incredible his tone is. The Black Keys was a fantastic pick for him, Ida definitely knows what she's doing.
Karoline
"The Gentle Roar" (Niki & The Dove) - 8,5/10
- Let's face it, Blachman is a genius. If I was a producer, I'll make a show around him, give him every category and watch him create some superstars, cause that's what he does with his acts every year, despite he hasn't won once. Hopefully, I strongly believe this is the year he finally will, either with Amanda or the equally talented Karoline, who keeps positioning herself as a force to be reckoned with. Tonight was no exception, with yet another Blachman act wowing us with a Niki & The Dove song. The only thing I would've done without was the talking part but besides that, I can't fault her.

Stephanie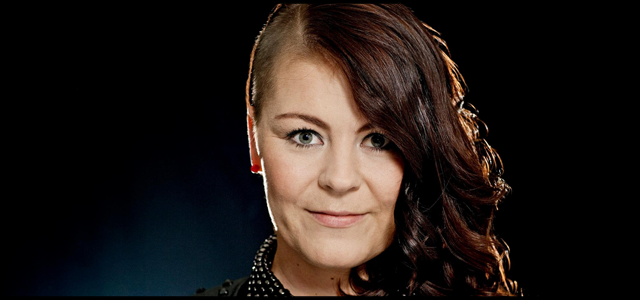 "The Power of Good-Bye" (Madonna) - 9/10
- Ever changing as she is, our red headed beauty showed us yet another side tonight when she exposed her heart with an emotional Madonna track. This is what I love about her, you know you'll be surprised every week. Her voice was exquisite on this song and while she could've done with something more contemporary, she still nailed this. If the day she stops surprising us ever comes, that'll be the end of her. She's safe for now.
Wasteland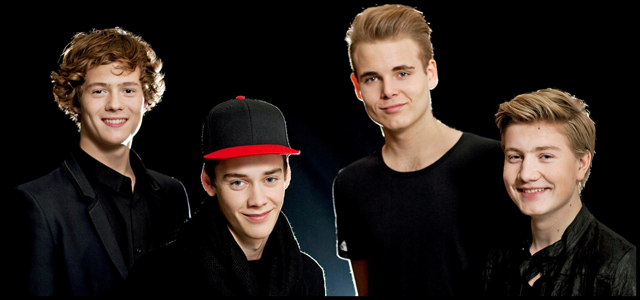 "Stop for a Minute" (Keane featuring K'naan) - 7/10
-
From left tho right:
Marius, Anders, Frederik and Anton- So I didn't totally hate what Frederik did tonight. Actually, I found his singing quite great. Anders was also fantastic in his solo parts. The other two were ok I guess. Unlike Anna og Lusanda, these four actually sound like a group when they sing together and while overly cheesy at times, boybands sell and considering they aren't as horrid as other groups out there, they could actually do well after the show.
Amanda
Chresten
Stephanie
Karoline
Jonas
Wasteland
Anna og Lusanda


Bottom 2:
Stephanie
Jonas
What a surprise! ... NOT. Jonas is once more in the B2, being this the third time. Time to go ... I'm pissed Stephanie is here though, she definitely didn't deserve it after another phenomenal performance.
Elimination:
Jonas
Third time is the charm, or in Jonas' case, not the charm. After constantly ending in the B2, it took his own mentor to send him packing when Ida picked the much more able Stephanie to go through. I don't think people will miss Jonas, I know I won't.
This entry was posted on 4:58 PM, and is filed under
Amanda Sofie Pedersen, Anna og Lusanda, Chresten Falck Damborg, Jonas Nielsen, Karoline Kani Hassan, Stephanie Ravn Carlsen, TV, Wasteland, X Factor Denmark, XF Series
. Follow any responses to this post through
RSS
. You can
leave a response
, or trackback from your own site.