I'm currently looking for some new writers in order to expand the blog given that I can't post the amount of things I'd like to. So if you are interested in writing about anything related to music (news, TV shows, album reviews, introducing artists) just drop me an
email to musicisthedoor@gmail.com
and we can discuss some of your ideas.


After three B2 visits, Jonas was finally eliminated when he faced powerhouse singer Stephanie. Only 6 remain now and with 4 more shows to go, the pressure is higher than ever. Who'll be leaving us this week? ... It's time to face the music!

Recap after the jump ...
Chresten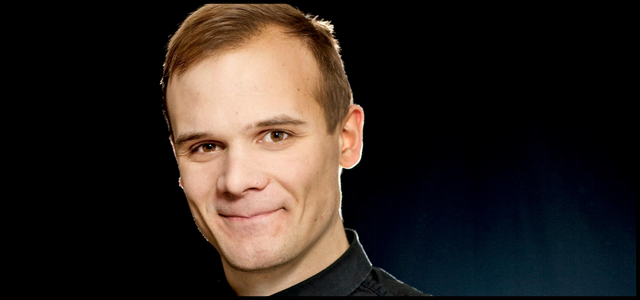 "Bitter Sweet Symphony" (The Verve) - 9/10
- Am I getting this right? Chresten is not doing a mash up this week? What a disappointment! I loved my mash up man. Either way, this was a fantastic choice for him, it brought a lot of life to his performance, as opposed to his usually stiff act. As usual, this was vocally great. If only he had injected as much energy into his face, he would've kicked it out of the park.
Amanda
"Cry Me a River" (Ella Fitzgerald) - 9/10
- I'm not sure how I feel about this song for her. While she looked and sounded angelic during her performance, I do think it was a bit too slow, even for her. I loved the jazzy feel of it, she's been the only one who managed to translate that tonight. She's a phenomenal singer and this was yet another proof of that.
Wasteland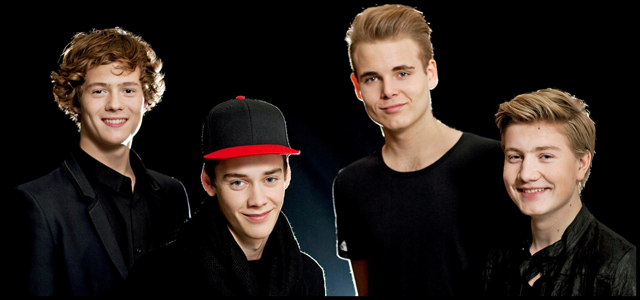 "Diamonds" (Rihanna) - 4/10 - From left tho right: Marius, Anders, Frederik and Anton - I was starting to actually like this group but unfortunately, their attempt on "Diamonds" was painfully bad. I really don't know why Anne think this song was going to work with this theme. The arrangement was just atrocious, not to mention how awful they sounded on the chorus. Marius was the only decent thing in this performance.
Anna og Lusanda
"The Boy is Mine" (Brandy & Monica) - 8/10
- The girls are finally jelling together. This was by far the most together they've sounded since the competition started. Yeah, it started a bit rough but as it progressed it only got better. By the end of the performance, Lusanda's voice was the voice of a goddess (and I know I've said this many times but god, that girl is awesome). Anna provided some excellent vocals as well, something unusual in her, but to me, Lusanda stole the show. I bow to her.
Karoline
"Don't Stop the Music" (Rihanna) - 8/10
- Whenever there is a Big Band night, this song is featured and being honest, each time someone sings it, it's better than Rihanna's original. Karoline's version is no exception. The arrangement was fantastic, the flutes added a lot to the performance, the melody sounded really ethereal. As usual, her voice was great but it didn't sound as interesting as it has before. There's no doubt she'll be safe though.
Stephanie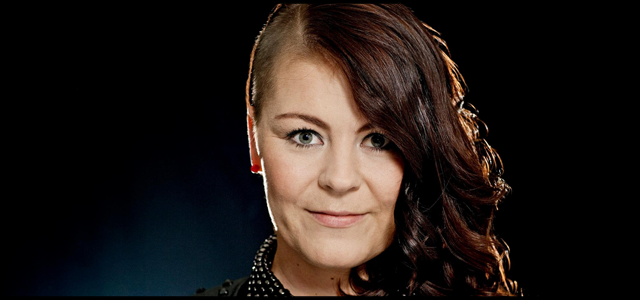 "Spectrum (Say My Name)" (Florence and the Machine) - 7,5/10 - The first few lines were barley audible. I'm not certain if it was because she was trying not to forget the lyrics or if it was lack of confidence, what I know is that it was a mess. Most of the verses were awful in reality. What saved her was the power Stephanie brought to the chorus, managing to save the performance from an almost certain train wreck. In fact, it was so strong that it may have given her another week in the competition.


Amanda
Chresten
Anna og Lusanda
Karoline
Stephanie
Wasteland

Bottom 2:


Wasteland
Anna og Lusanda
Well, this is interesting. Wasteland deserved being here after another lackluster performance. However, Anna og Lusanda gave their best performance to date, yet they found themselves here. I would sent Wasteland home, but we all know who will it be.
Elimination:
Anna og Lusanda
Poor girls. They were finally coming into their own only to be eliminated by their own mentor. Blachman sent Wasteland home, unfortunately, Ida picked the girls, leaving Anne with the final decision. I guess she thinks the boys can be more successful after the show, maybe they can. I hope this isn't the last we hear from them, I really liked them, Lusanda specially.
This entry was posted on 5:22 PM, and is filed under
Amanda Sofie Pedersen, Anna og Lusanda, Chresten Falck Damborg, Karoline Kani Hassan, Stephanie Ravn Carlsen, TV, Wasteland, X Factor Denmark, XF Series
. Follow any responses to this post through
RSS
. You can
leave a response
, or trackback from your own site.