I'm currently looking for some new writers in order to expand the blog given that I can't post the amount of things I'd like to. So if you are interested in writing about anything related to music (news, TV shows, album reviews, introducing artists) just drop me an
email to musicisthedoor@gmail.com
and we can discuss some of your ideas.

Published by Kevin Mc Stravock

After the Battle Rounds finished last week, each coach was left with six contestants on their team. Tonight, it's crunch time for all four coaches as three acts from each team will be performing for the first time, and, by the end of the night, they will have five acts remaining as one contestant leaves each team. There is a slight format change this year because each coach will award points between 1 and 10 to the acts and these will be then be combined with public votes to come up with a bottom two on each team, with one act being eliminated on each team.
Recap and videos after the JUMP...
Team Jamelia
Roisin Carlin
'Trouble' by Taylor Swift - 8/10 -
Roisin is definitely one of my favourite acts in the competition, she has such a great voice and her performance skills are superb, in a totally different league to many of those in the live shows. Although she isn't the best singer technically, she has one of my favourite tones, it's not quite poppy, not quite urban, there's something really unique about her voice. This song isn't my favourite choice, I think there are other songs which may suit her better but she does a great job with this, she's a really good performer and the energy which she wields whilst performing easily makes up for her voice not being the most powerful. The coaches are far too critical of her, saying that the song choice wasn't strong enough and that she didn't do the best she could have. I disagree, I thought it wasn't perfect but her falsetto in the middle of the song was sublime, really hope Roisin is safe tonight as she's a brilliant singer and would definitely deserve to make the next stage of the competition.
- VIDEO
Sophie Rischar
'You Make Me Feel Like A (Natural Woman)' by Aretha Franklin - 7/10 -
This is a bit of a strange choice for Sophie considering that she seems to be most in her comfort zone when singing modern R & B hits, as displayed by her strong performances of Beyoncé and Rihanna tracks in the previous rounds. To be fair, she has a very strong voice and her range is impressive, I do like the way she tackles the song and she manages to hold her own. That said, I think she has less stage presence than Roisin and I would have preferred to have seen her doing a modern ballad, she would have smashed something like 'Black Heart' by Stooshe or even 'Underneath Your Clothes' by Shakira. I love Sophie but I'm not sure that this was the best choice for her, she was good but she didn't stand out and my fear is that Dylan and Sophie who are both more charismatic performers will overshadow Sophie. I wish she had went with something a little bit more modern, I have nothing against classic songs but I think she needed to show that she isn't just the typical diva singer.
- VIDEO
Dylan Powell
'Sittin On The Dock Of The Bay' by Otis Redding - 7/10 -
Dylan was one of my favourite singers in the blind auditions with his superb rendition of 'House Of The Rising Sun' by The Animals, a really quirky raspy take on the classic hit. However, I was suitably less impressed by his Battle Round performance when I felt that he put more energy into voicing his concerns about the song choice than he did into the performance itself which felt underwhelming in comparison to his blind audition. I love his raspy tone, and again it sounds pretty great on the song but the problem is that he does tend to take a bit too much freedom with the notes, hitting a few bum notes in my honest opinion. His voice is good but I think he let the vocals slide a little bit with this performance, it was okay, I think Roisin has the votes in the bag.
- VIDEO
Team Kian



'Mr. Brightside

' by The Killers - 7.5/10 -
Shane is definitely one of my favourite male vocalists in the competition, although the song choices have been less than great for him (Kian did the same thing with Elliot Canavan Doyle last year), he has a really distinctive indie voice. I really enjoy this performance, even if the four female dancers girating around him are more than a little distracting. How is he able to focus on the song when so many dancers are around her? Anyway, vocally he delivers a strong performance, it's not the best song for his voice, although I love The Killers, I think A Dustland Fairytale would have been a better pick for him as it has slightly more distinctive vocals. He has fantastic stage presence and his vocals are brilliant, I just wish that the song choice had been made with his distinctive tone in mind really.
- VIDEO
'I

Won't Give Up' by Jason Mraz - 5/10 -
Daryl is a really good singer and I really enjoyed him during the battle rounds and his original blind audition but I'm fairly confident that this performance isn't going to be enough tonight to be perfectly honest. The problem is that this song choice was extremely underwhelming, even the best of singers often struggle with this particularly track and Daryl doesn't quite hit the right notes. He delivers a pretty pitchy rendition of the track, and I'm not exactly all that impressed, I just think that vocally he really doesn't deliver, his tone sounds quite nasal and he's not singing in a natural tone, his voice also sounds pretty strained. I like the song, I like Daryl but together this simply did not work at all. Kian attacks Jamelia when she gives him just a 5 but once again, the Westlife star can't accept any sort of criticism in any form, she's totally right, so what if she votes her acts higher? At the end of the day her singers are competing against each other not against the other teams, Daryl was not as strong as Shane and unfortunately I'm sceptical as to whether he'll be better than Andy either.
- VIDEO
Andy McUnfraidh
'Umbrella' by Rihanna - 6.5/10

-
I like Andy, I like that he has decided to do a song like this where he does his own spin on an existing pop song but I wasn't a fan of the vocals to be honest. They were okay but his tone is quite generic and there are moments in the song when he goes off pitch, it's not a bad performnce, but it's not a standout performance either, I don't think any of Kian's team have done anything wonderful tonight, Shane was the best of a mediocre bunch but poor song choices and just generally uncreative decision made by their mentor have undermined all three lads' pretty good vocals.
- VIDEO
Team Bressie



'Jealous Guy'

by John Lennon - 8/10 -
Velvin is one of the few acts who I think I have done a complete reverse on in this competition. Initially, I was underwhelmed by his pretty standard blind audition but in the battle rounds he gave a great performance and easily outperformed his battle rival. Again, I think this is a really good performance, the song shouldn't suit him but his soulful vocals add a new edge to the John Lennon song and I really like this performance. He's not the best singer in the competition but he really makes this song his own, the only fault I found was that it was perhaps a little slow and didn't really go anywhere but that's not really his fault, as the song is like that, I just think that because of his soul voice, it would have sounded much better if the song had a moment of build-up and then a massive note. This was a really strong performance, he has definitely set the standard high for the others. -
VIDEO
Shannon Murphy
'Ho Hey' by The Lumineers - 10/10 -
I'm not a massive fan of country but to be fair to Shannon, I have found her really exciting as a contestant so far, she has managed to sing songs that are edgy and unique with her strong country tone, but not made them seem like a standard country rendition of the song. Rather than Shannon being placed into one restrictive box of country music, her country tone has added a different edge to the songs that she has performed. This is absolutely perfect, I literally can't find anything to criticize about this, at the start I was a bit unsure of how the song would sound but she sounds phenomenal, her voice is quirky yet has that rich, velvety country tone and she reminds me a little bit of Jewel mixed with quirky girls like Ellie Goulding as displayed by her strong falsetto. She's a superb musician and again, I think unless Katy-Anna Mohan really blows even Shannon out of the water, it seems obvious that she will top the votes for her team. -
VIDEO
Katy-Anna Mohan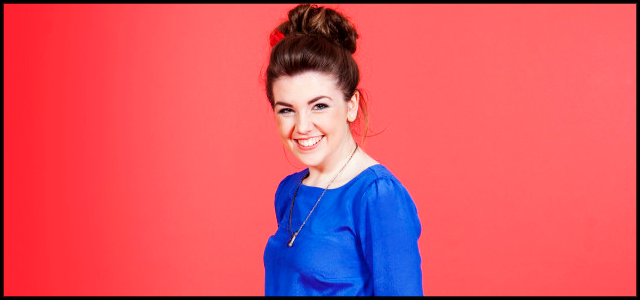 'Enjoy The Silence' by Depeche Mode - 9.5/10 -
Katy-Anna has a divine voice, it's really quirky yet there's a surprisingly rich quality to it which really lends itself well to the songs she performs. Her rendition of 'Spectrum' in the blind auditions remains one of my favourites from this series and this song is just as great, it's very atmospheric, I love the original so wasn't sure whether I would like how Bressie and Katy-Anna arranged it. However, it's surprisingly faithful to the original and I'm really impressed by this particular performance from Katy-Anna. Bressie has definitely trumped his fellow coaches in terms of song choices tonight and it's extremely hard to pick between the three because they all did an amazing job and it's a shame that any of them have to go. I think if any of the three had been in another mentor's team, they would sail through to the next week. I hope that Katy-Anna is able to do enough to get through to next week as she's really marketable. -
VIDEO

Dean Anthony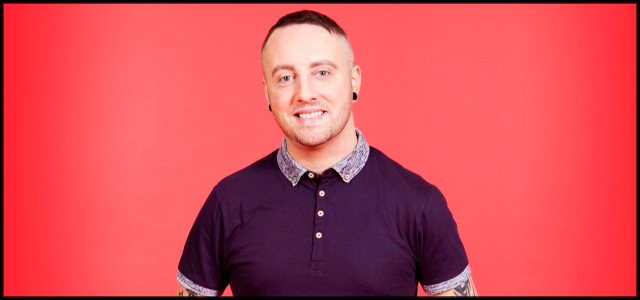 'With You' by Chris Brown - 7/10 -
Dean hasn't really stood out to me so far in the competition, he's good but I wouldn't describe him as a stand-out competitor and I think that Sharon got his battle really wrong, it just totally underwhelmed me. His vocals are urban but there's something a little bit generic about them, it's like they're urban but they don't feel urban enough at the same time. Could Sharon have found a more predictable song choice for him? This track is a bit of a damp squib, it doesn't really go anywhere and it leaves me a little nonplussed. Dean is a strong singer and he gives a good rendition of this song but there's no real atmosphere to the song and I don't find it particularly memorable. If this is how Sharon wanted to make Dean stand out, she's not going about it the wrong way as it was a really forgettable performance. More improvement is needed in terms of song choices. -
VIDEO
Aoife McLoughlin
'Stay' by Rihanna feat. Mikkey Ekko - 10/10 -
Sharon really didn't get Aoife in the battle rounds whatsoever, she gave her Girls Aloud which is just ridiculous. Thankfully, she seems to have regained sense temporarily with Aoife's choice, this is perfect for her, Rihanna may seem like a weird pick for someone with as distinctive a tone as Aoife but it allows her to step out of the shadows of her fellow contestants and deliver a really distinctive performance. I'm not a fan of her styling, it's a little too samey, girl in a dress singing a ballad, where have we seen that before? That said, her amazing tone makes this more than just a Rihanna song being sung by someone who sounds better than Rihanna, she delivers an angelic rendition of the Rihanna track and it's, and I'm using this word again, extremely atmospheric. You talk about haunting renditions of songs, look no further than Aoife, this is stunning, she's an amazing singer and she completely puts her own spin on this song, if she doesn't top for her team then the public need their ears cleaned out! -
VIDEO
Mark Guildea
'Dude Looks Like A Lady' by Aerosmith - 5/10 -
I don't want to be rude as I'm sure that Mark is a really nice guy but this coming after Aoife's stunning performance is just poles apart. I mean, this is aimed more at Sharon than him but could you have found anything more karaoke than this song? The dancers, the song, even the styling of the performance and his delivery just totally comes across as half-decent karaoke, this song is all about finding a distinctive vocalist who will sell records and unfortunately, this performance doesn't convince me that Mark is that artist. His voice is fine but it sounds no different to all of the other five hundred renditions of that song and there are quite a few moments when it seems like he is screaming rather than singing, it's not great honestly and if Aoife is in danger of going home over this performance, I'll be dumbfounded. This is probably more memorable than Dean's performance purely because it's upbeat but the vocals, the performance, the song choice just made me cringe to be honest, it's not what Mark should have delivered tonight, he's better than this karaoke song. -
VIDEO
Team Jamelia:
Roisin Murphy
tops the votes to my delight, she was really good tonight and with more time to perfect her voice and hopefully a slightly edgier song choice, she could well go all the way. It's a battle between Dylan and Sophie for the second place in the third live show but Jamelia eventually decides to bring
Dylan Powell
through to the next round leaving
Sophie Rischar
as the first casualty of Team Jamelia.
Team Kian:
It's a surprise but a pleasant surprise for me when
Shane Mc Laughlin
tops the votes despite his song choice being underwhelming. His tone is just generally ten times better than either Daryl or Andy. It's quite an obvious choice here between Daryl and Andy as Andy sang in tune for most of the song whilst Daryl had a bad performance and true to form, Kian chooses to save
Andy McUnfraidh
and sends
Daryl Phillips
home.
Team Bressie:
This is just the worst one yet, it's honestly unbelievable that one of these three acts has to go home but
Shannon Murphy
is the first to go through after topping the public vote. The choice for Bressie is between Katy-Anna and Velvin, both did great tonight but I agree with him that Katy-Anna has more potential going forward and
Katy-Anna Mohan
goes through with
Velvin Lamont
being the first act to go home from Team Bressie.
Team Shar

on:
Thankfully the public are amazing and
Aoife McLoughlin
goes through after topping for her team whilst it's between Dean and Mark for the last place. She takes ages but Sharon decides to send
Dean Anthony
home at the expense of keeping
Mark Guildea
. I disagree but neither struck me as potential winners.
Next week, the other three on each team will do battle!
This entry was posted on 7:41 PM, and is filed under
Andy McUnfraidh, Aoife McLoughlin, Daryl Phillips, Dean Anthony, Dylan Powell, Katy-Anna Mohan, Mark Guildea, Roisin Carlin, Shane McLaughlin, Shannon Murphy, Sophie Rischar, TV, TVO Series, TVOI, Velvin Lamont
. Follow any responses to this post through
RSS
. You can
leave a response
, or trackback from your own site.