I'm currently looking for some new writers in order to expand the blog given that I can't post the amount of things I'd like to. So if you are interested in writing about anything related to music (news, TV shows, album reviews, introducing artists) just drop me an
email to musicisthedoor@gmail.com
and we can discuss some of your ideas.

Published by Kevin Mc Stravock
So finally we have the final of the Voice UK! And we have four acts remaining, for Team Tom, it's Elv...Leanne Mitchell, representing Team Jessie is Vince Kidd, on Team Danny is Bo Bruce (my favourite) and over with Team Will is Tyler James. So who will win? Bo Bruce. Oh okay then, let's just watch the performances and decide though for me it appears as if the conclusion has already been drawn.
Recap and videos after the JUMP ...

Vince Kidd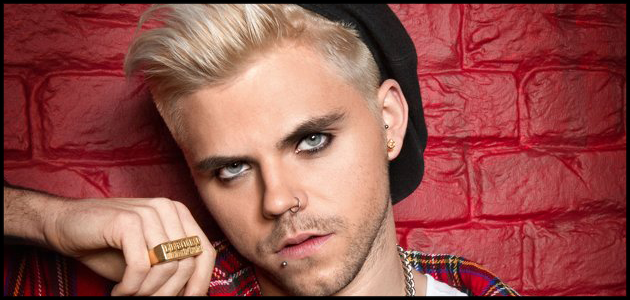 'Many Rivers To Cross' (Jimmy Cliff) - 7.5/10 - Vince is a really talented artist, he has shown that numerous times on the show with his inspired and quirky arrangements of songs and he really has nothing to prove, for me, I would almost wish that he just sings a song as it was meant to be sung so we can see his voice without all the runs and tricks, regardless, I must respect that he wants to put his own stamp on his performances. With that said, this song just doesn't really live up to the normal Vince Kidd standards, it feels like it doesn't really go anywhere and whilst I still enjoy the performance overall, I feel like the performance lacked a connection and Vince's chances could be put at risk by that.
'Nobody's Perfect' (Jessie J) with Jessie J - 9/10 - I love this song so maybe I'm biased especially as Jessie is part of the performance but this is great, in such a different league to his first performance which I felt slightly let down by. Both of them sound phenomenal on this song, albeit Jessie naturally sounds amazing and slightly upstages Vince for part of the performance, with that said, I doubt that it was intentional and Vince gives as good as he gets so to speak, singing the chorus brilliantly. Both of them have great little runs and tricks throughout the performance and even though I do like it when singers sing something purely from the heart without all of that, if you've got it then flaunt it and both of them have really great voices.
Vince comes 4th
Tyler James
'I'll Be There' (The Jackson Five) - 3.5/10 - Argh, the irritating falsetto is back, why would you ruin a perfectly good song by singing it in a ridiculous falsetto that sounds like you've inhaled helium? Michael Jackson has a great voice, Tyler has a great voice, it should be fine but when Tyler constantly chooses to sing in a falsetto that doesn't work whatsoever as opposed to singing it in a much more listenable mid-range voice like he does for about half of the performance. Now if he had did that for the full performance, this would probably be about 8 out of 10 but the song sounds like it's being sung by Alvin and the Chipmunks, if the competition was based on the voice alone (it's all about the voice!) then Tyler would have come 4th if I'm being perfectly honest.
'OMG' (Usher) with will.i.am - 4/10 - Why would you choose that song? It's such a poor choice, it doesn't particularly suit Tyler all that well and there isn't anything about the song that will let him show off his great vocal skills. The first thing I notice is how cheesy the set-up is, them both flying in on high wires, the random floating around, all the dancers, it's far too gimmicky for a performance in the final and to be honest, vocally it's just not of the same standard as the other performances, I do think that Tyler is talented but he hasn't really had the proper chance to display his talent tonight, I don't think that the songs chosen for him have done his voice justice, it's very lackluster.
'Higher Love' (James Vincent McMorrow) - 7/10 - This is so much better than the other two performances, I wasn't mad about this in the week that he performed it and definitely preferred his performance of 'Sign Your Name' when looking back but it was still enjoyable and compared to the first two songs, it fits him like a glove. As always, I just wish that he hadn't used the falsetto for such a large part of the song as it really doesn't have the desired effect, for me, it almost ruins what would be an otherwise great performance, he should drop that and just sing with his natural voice as it on its' own is actually pretty great. After the three performances, for me, it should and hopefully will be between Bo and Leanne as it wasn't up to scratch overall tonight.
Bo Bruce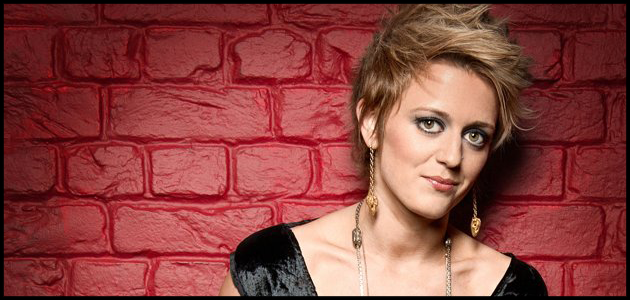 'Nothing Compares 2 U' (Sinead O'Connor) - 8.5/10 - I can totally see why she chose this song, she has a very Sinead-esque voice and this song is perfect to show off her emotional connection once again. If I had to criticize, I would say that for me, it wasn't quite as good as some of her other performances, I still enjoyed it however. What I like is that Bo is able to put her own spin on songs and make it sound different to the original, even with this performance being sung by somebody with a similar voice to Bo, she still made it sound different, Bo is a great talent, exceptional even, can she still win? Very probably yes!
'Read All About It' (Professor Green feat. Emeli Sandé) with Danny - 8/10 - Wow, talk about upstaging your mentor, Jessie was better than Vince, overshadowed him even whereas in this performance, Bo is definitely singing better than Danny. Slightly odd them singing a song that Danny had NO involvement in originally but this is good, the chemistry between the two is evident and although I thought that Danny let the overall performance down slightly with his less impressive voice, I feel like Bo more than made up for it by singing the song in such a beautifully haunting way.
'Charlie Brown' (Coldplay) - 10/10 - That was perfect, like absolutely perfect. I didn't like this performance as much the first time because although I liked it being upbeat, I felt like the song wasn't as exciting as her previous performances. However, she seems to have improved even since the first time she performed this, I really enjoyed it and think that she will be instantly marketable, she better get signed because any of her own original material is sure to be brilliant with her haunting and distinctive vocals, I'd love for her to win but let's see how Leanne does.
'It's A Man's Man's Man's World' (James Brown) - 9/10 - I like Leanne, she has a nice voice but at times, I feel like she can be a little bit old-fashioned and she can often be a tiny bit shouty especially on the songs with big notes where she struggles to hold back her voice in the low range of the song. Regardless, this is great but it all reminds me of Mary Byrne from X Factor a bit too much, in other words whilst it's great, I fear that Leanne isn't current enough. However, I think if she can continue performing to this standard, she's bound to win or at least make the top two, she definitely has a great voice.
'Mama Told Me Not To Come' (Tom Jones) with Sir Tom - 9/10 - Leanne and Sit Tom have a lot of on stage chemistry when they sing together, it's the first performance where it feels like they're equally great and the song and performance feel naturally like a duet, almost as if Leanne is already an established star who is performing alongside Sir Tom as opposed to one of his protegees. I really think that Leanne has probably been the most consistent tonight and although I would probably most like to see Bo taking the crown, if Leanne wins I can't say that I would complain.
'Run To You' (Whitney Houston) - 9.5/10 - This is better than the first performance of it last week which I also rated highly, it also grabs my attention a lot more than it had previously. Leanne is doubtlessly talented and I think that she is a great singer, if she wins, it will of course be deserved, if I had to say one thing it would definitely be that she mightn't be guaranteed instant success unless the producers and writers who she works with on her debut album were to write very distinctive and unique songs. Anyway, this was great, I really enjoyed it.
Leanne wins
A good end to a series that hasn't really impressed me as much as I originally hoped, Leanne is a great talent and whilst I'm a bit disappointed that Bo didn't win, I think she will be absolutely fine post-show, she's a great performer and will definitely release material after the show. Tyler and Vince will also probably have success though for me, it was all about the two girls in the final even though I enjoyed Vince a lot before that. Will Leanne be a success or will she be a flash in the pan in terms of the charts? We'll have to wait and see.