I'm currently looking for some new writers in order to expand the blog given that I can't post the amount of things I'd like to. So if you are interested in writing about anything related to music (news, TV shows, album reviews, introducing artists) just drop me an
email to musicisthedoor@gmail.com
and we can discuss some of your ideas.


It's finally here! Last week, the judges had to decide on their final act, with Ben Hazelwood, Fatai V, Glenn Cunningham and Diana Rouvas being elimnated. Tonight, the Top 4, Sarah De Bono, Karise Eden, Rachael Leahcar and Darren Percival will take the stage once more in the hope of becoming the first winner of The Voice Australia. Who will it be? Are you excited?... This is The Voice!
Recap after the JUMP ...
Watch all the performances at The Voice AU Official Site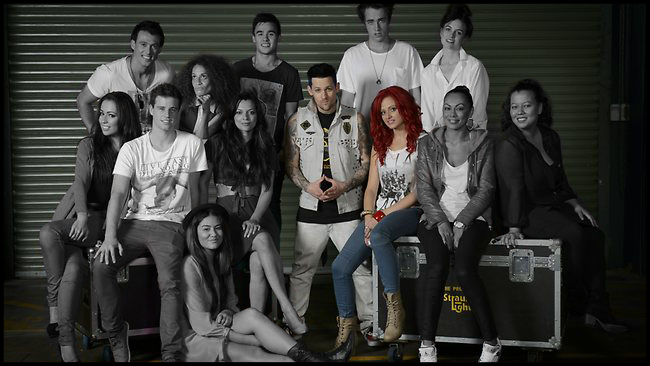 "If I Didn't Love You" (Tina Arena) - 7/10 - "This is it. This isn't us trying to win, this is us going we've already won" (Joel) Sarah thinks this is the perfect grand finale song for her because it represents her relationship with muisc, loving something so much that you can't leave. I don't get why they thought this was the perfect song but to me, this isn't epic enough. Sarah needed a moment if she wanted to win and this performance wasn't it. She sang great as usual but the song needed an extra kick to make it special.


"Beautiful" (Original song) - 9/10 - She wrote this song when she was 16 y/o. Sarah says that it still means a lot in her life up to this point. "I was coming out of a tough time, I'd been through a lot of bullying and I felt I needed to write a song about being beautiful on the inside. Being bullied is not a nice place to be. You grow a thick skin and you look after yourself and you fight for yourself in life". Wow, I'm quite surprised by this. Definitely not what I was expecting from her, which is boring diva ballad. This is a catchy pop tune, much in the Katy Perry vein. I guess she always had it in her, she just wasn't showing it. Not sure it was enough but this song could very well be a big hit.
Team Seal
Karise Eden

"I Was Your Girl" (Original song) - 10/10 - She wrote this song for her mother. It's about what happened in her life with her mother. Karise's written a lot of other empathetic things about her mother and she does feel for her but this song is about where she stands today as a strong independant young woman. This is absolutely gorgeous and it's even more powerful because she wrote this herself. Just by listening this song, I can tell Karise is gonna be a huge star, probably Australia's own Adele. Absolutely loved that, it was a really touching performance and I bet the public connected with her. My fave from her so far.

"Stay with Me Baby" (Lorraine Ellison) - 10/10 - This is one of Karise's all time favourites. "It's just one of this gut-wrenching, soul-crunching songs that it's just freaking powerful. I love it and hope everyone else does too". I think I don't even need to comment on this performance cause I know I'll repeat myself and it won't be enough. Karise is just an awesome performer, she's flawless and each of her deliveries tonight was magical. Those notes she hit during this were mind blowing. The audience goes crazy after this and she deserved it, cause that was phenomenal.
Rachael Leahcar

"Smile" (Charlie Chaplin) - 10/10 - "Growing up, my mom always thought me a lot of things and I've become a very posititve person and this song is definitely a reminder of that" Rachael says. "Ive learned that no matter what you are going through in life, there's always room for a smile. You always have to look at the good in life no matter what you are feeling because looking at the bad won't make it better". Rachael looks beautiful tonight and it shows her voice has gotten better since last week. There was a certain fragility tonight, maybe because this song means so much for her. I'm not sure this is the best she's sounded but I got a little teary during this and I guess this is what it's all about. Keith also loves sick Rachael's voice. See? I should be mentoring this people. Haha.

"Shooting Star" (Original song) - 8/10 - "I wrote it after the battle rounds in which you called me a shooting star and I was thinking, me a shooting star?, you are a shooting star. In the beginning when I first discovered your music and the journey we had throughout the voice and you just inspire me so much and that's what it's about". So the song is about Delta, Rachael's idol. That's really cute. This original is probably my less favourite but considering Rachael is the youngest and she only wrote this a while ago, the song is quite good. She's a sweet girl and the song is just that, a sweet lovely tune. However, this is not a hit single, maybe a filler song on an album. Delta should be honored though.

Team Keith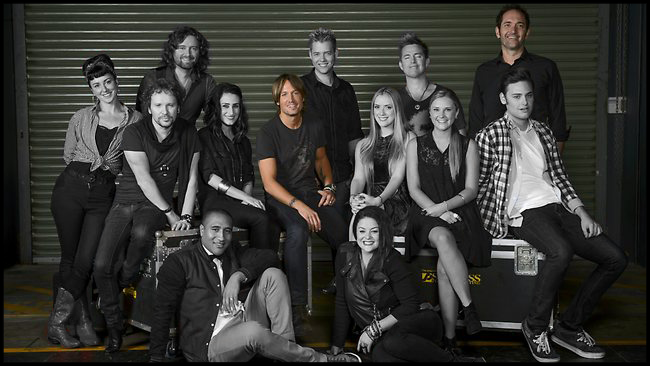 Darren Percival

"Damage Down" (Original song) - 9/10 - Darren wrote this song after he turned 40. It's about how people perpetuate chaos in their lives when they get a bit lost and then life changes and things turn up. "This song is about my life, there've been times were I wasn't very happy at all actually. My 40s are gonna be what my 30s couldn't be cause my 20s were debilitating and because of this experience my 40s now can be when I brought my dreams to life". He definitely belongs with his own material. This has done to me what 4 covers couldn't do. I finally belive him and I can see what he can really do and it's something really nice. I wish he had done this before, maybe I would've warmed more to him. This could be the moment Darren needed to win this competition.


"For Once in My Life" (Stevie Wonder) - 5/10 - "If I was to write a song about how I feel about my wife, then I would write "For Once in My Life". I just think this one is going to be a celebration of all the achivements I've made". Meh, I'm really not liking this. Is it just me or Darren sounds worse than usual? He sounded boring, didn't hit the notes and the whole performance just sounded karaoke to me. I bet he caught Rachael's flu cause that was not good at all.
Results
4th Place: Sarah De Bono
3rd Place: Rachael Leahcar
Runner up: Darren Percival
Winner: Karise Eden
Yay! Finally my favourite gets to win! Karise has been the frontrunner from the get go so a different result was almost impossible. Her voice is incrediblly unique and it's obvious she'll have a great carrer afterwards. Karise has 6 singles among the top 10 as of June 19 and I bet her album will get a similar reaction. Congratulations, it's very well deserved.