I'm currently looking for some new writers in order to expand the blog given that I can't post the amount of things I'd like to. So if you are interested in writing about anything related to music (news, TV shows, album reviews, introducing artists) just drop me an
email to musicisthedoor@gmail.com
and we can discuss some of your ideas.

14 February, 2013 5:26 PM

We waved goodbye to fan favourites Sarah and Emil last week with Blachman facing the toughest decision since eliminating Tandberg og Østenby, his own group, last season. Only 9 remain now, Anne's manufactured groups Wasteland, Anna og Lusanda and Lotus, Ida's Overs, Chresten, Jonas and Stephanie and Thomas' Unders, Karoline, Zaina and Amanda. The theme tonight is "Hope", whatever that could mean. But who'll be hopeless when we dim the lights? ... It's time to face the music!

Recap after the jump ...
Wasteland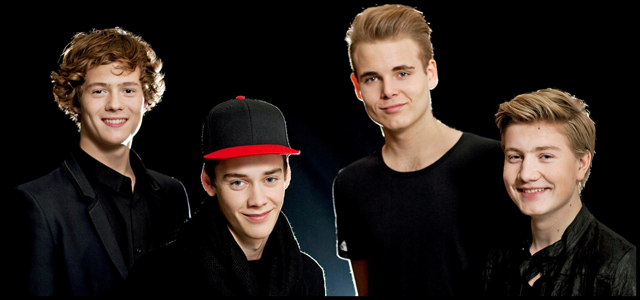 'Too Close' (Alex Clare) - 5/10 - From left tho right: Marius, Anders, Frederik and Anton- Anne's first manufactured group is up. Last year, Katrine sang in this same slot, finishing in the B2. However, the boys seem to have one of the bigger fan bases this year, so they should sail smoothly to next week. Great song choice on paper, not such a great delivery though.While Anders, Anton and Marius (he was the best) did fairly well with their initial lines, Frederik's take was incredibly shouty. He was, in fact, screaming throughout the whole performance, completely ruining the chorus. I think he's the weak link in this group, something I said during his JH performance. He'll need to do a lot better next week to win me over, cause right now, he's making the group rank below average.
Stephanie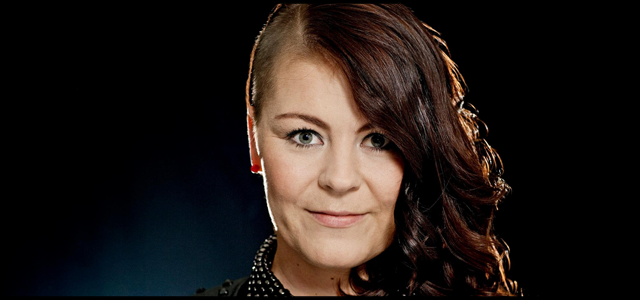 'Jóga' (Björk) - 8,5/10
- If I'm being honest, I think Stephanie has the smallest support right now. Hopefully that can change after tonight because I'd really like to see her develop into the great artist she seems to be. She's died her hair a bright red, looks suits her. Another unexpected aspect of her performance is the song choice. No rock song nor soulful tune for her but a Björk cover. I knew she was quite versatile but I didn't pictured her covering Björk, ever. Not the best song but her flawless vocals and a perfect delivery guarantee a place in next week's show for our chameleon.
Zaina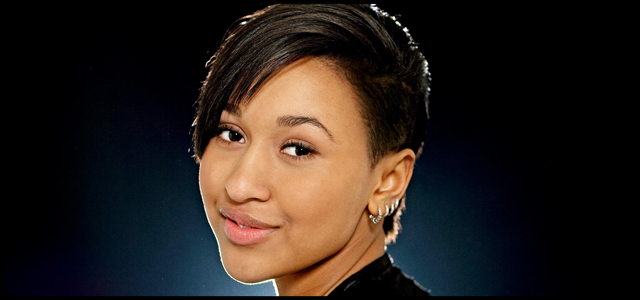 'Breezeblocks' (ALT-J) - 4,5/10
- Blachman may be the best mentor but unfortunately, this song choice was a major misstep for Zaina. I liked the fact that it was different but her tone didn't shine the way it should've. The song's melody isn't very nice either. It was a weird performance to say the least. I'm not familiar with the original and I'm not sure how much did this differ from it but to be honest, I simply didn't like it. My suggestion for next week, if she's still here, a folk song, any folk song, just not this.
Lotus
'Tror på dig' (Lisa Nilsson) - 6/10
-
From left tho right:
Astrid, Nanna and Louise - The girls have jelled a lot since they were put together. This song is really cute but unfortunately it's a tad old fashioned and way too slow. If they wanted to create a positive first impression this was not the way. They do have gorgeous individual voices. Nanna made me think about S5's finalist Line, I really don't see the similarities in their voices, so I don't know why I thought of her. Astrid's tone reminded me a lot to Ida's, though she did went flat a few times. And Louise is the diva, with perfect pitch and a gorgeous soulful tone. I still have hope for them, they can become something good but Anne needs to pick better songs for them.
Chresten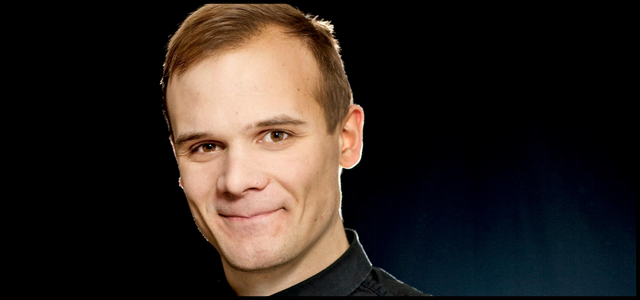 'Last Po'man' (Seasick Steve)/'No Diggity' (Blackstreet) - 8/10
- This is the last chance I'll give him to blow me away. He's never been really exciting up to this point. Whether it was Ida's idea or his, this mash-up is totally working. His voice works perfectly on both songs and his tone sounded better than ever. That raspiness was priceless. Guess country blues is where his voice belongs. Congratulations to Chresten, that was highly impressive.
Karoline
'DJ Blues' (Panamah) - 8/10
- Despite he picked an awful song for Zaina, Thomas nailed it with Karoline's. After all, Blachman is the best song picker, though he may make some mistakes. This song is a win for Karoline's peculiar tone. She's sounded nasal to me since the start but I was highly impressed by the beauty of her performance tonight. She showed a gorgeous side of her voice, one I hope she continues exploring, and her singing skills surprised me greatly. I'm on her train now.
Anna og Lusanda
'My Kind of Love' (Emelie Sandé) - 6/10
- Good beginning. Their voices sound lovely when they sing alone, however, their harmonies sound really weird. Anna's high pitched voice shadows Lusanda's. I do love how Lusanda sings though. Her quirky jazzy tone is fantastic. Another problem with them, they were quite pitchy, I think it was Anna mainly. Whether it was first live show nerves or just bad singing remains to be seen. I'll give them a second chance though, they've potential and I've always liked the two of them.
Amanda
'Oh Love' (Ane Brun) - 9,5/10
- There's no doubt Amanda picked this song herself. That's what I like about her, she knows what type of artist she wants to be and she won't let anyone change that. At first I wasn't really sure this was going to work but I'm glad I was wrong. Her singing was enchanting from beginning to end, especially during the last 30 seconds, when she hit those breathtaking notes. And while Ida's ghost is still present, Amanda is successfully distancing herself from our current champ with this type of songs. She just needs to keep doing it.
Jonas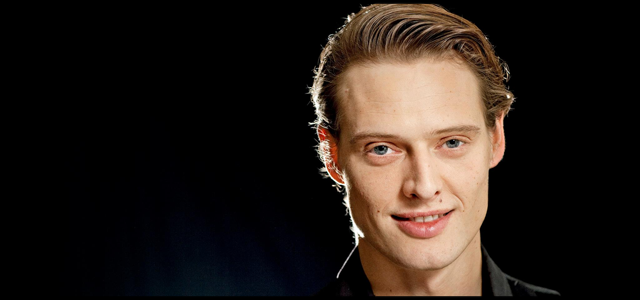 'With Every Heartbeat' (Robyn) - 6,5/10
- Good performance but not a great one. Jonas' final JH performance was a hit but I'm worried he's not showing everything he can do with this song. It started fine but once he got to the chorus it all went downhill. It felt as if he was just screaming. It was very inconsistent. I liked it nonetheless but I still think he should've done better.
Amanda
Stephanie
Karoline
Chresten
Jonas
Lotus
Anna og Lusanda
Wasteland
Zaina
Bottom 2:
Lotus
Jonas
I'm not really sure who I was expecting to see in the B2 but now that I see these two here, it actually makes a lot of sense. Lotus' performance was quite boring, despite it was greatly performed, and Jonas' was just ok, nothing very interesting.
Elimination:
Lotus
Truth be told, I wanted Jonas eliminated just because I saw a lot more potential in the girls. I know they could have become a threat if given the right songs. Hopefully, they'll stay together. Jonas has a big challenge ahead of him, I wouldn't get too comfortable if I was him.
This entry was posted on 5:26 PM, and is filed under
Amanda Sofie Pedersen, Anna og Lusanda, Chresten Falck Damborg, Jonas Nielsen, Karoline Kani Hassan, Lotus, Stephanie Ravn Carlsen, TV, Wasteland, X Factor Denmark, XF Series, Zaina Jouret
. Follow any responses to this post through
RSS
. You can
leave a response
, or trackback from your own site.