I'm currently looking for some new writers in order to expand the blog given that I can't post the amount of things I'd like to. So if you are interested in writing about anything related to music (news, TV shows, album reviews, introducing artists) just drop me an
email to musicisthedoor@gmail.com
and we can discuss some of your ideas.

16 February, 2013 5:49 PM

Louts was the first act eliminated from the competition, continuing the group curse (groups are always eliminated the first week). With the girls gone, we are now down to 8 acts, who will take on some awesome songs tonight. Will your fave make it to next week? ... It's time to face the music!

Recap after the jump ...
Zaina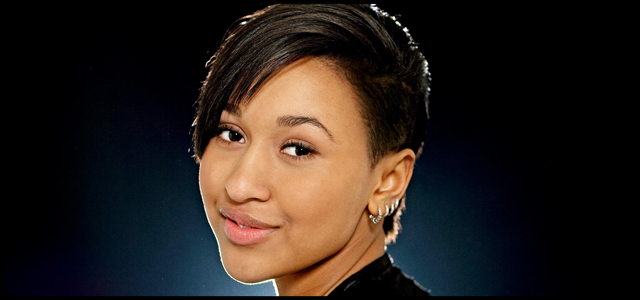 'Green Garden' (Laura Mvula) - 7,5/10
- Wonderful pick. After last week's odd choice, this is what she needed to do. Laura's style isn't too dissimilar from Zaina's own and while I think a slower arrangement of the song would've worked better for Zaina's tone, she did deliver tonight. The cello was a nice touch, though brief. Overall, it was a major improvement from last week and while she's still not the shining star of this series, I think she could have a career after the show, she's got lots of potential and this song was a step in the right direction.
Chresten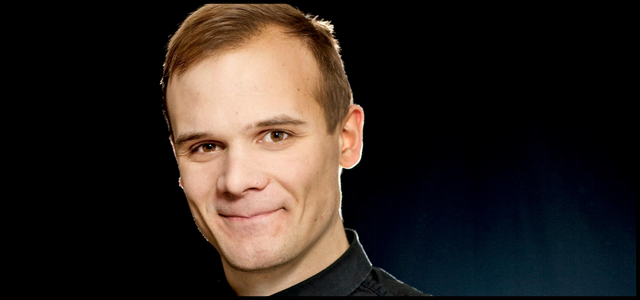 Magic (Bruce Springsteen) vs Love Lockdown (Kanye West) - 8/10
- He's bringing us yet another mash-up. This time, however, his song choices have taken a darker edge. I felt it was a bit too obscure and while his vocals were perfection, the problem with this performance is that there wasn't a recognizable hook, at least to me. I loved the way his voice soared though. He needs a little more personality on stage if he wants to avoid Morten Benjamin comparisons but vocally, he's on the right track.
Anna og Lusanda
'Lights' (Ellie Goulding) - 6/10
- I'm not sure who good of a pick this song is. It did work amazing with Lusanda but Anna's voice wasn't so pleasant. If I'm being honest, and I'm not trying to be mean, but vocally, their performance was a mess. They haven't mashed together yet and that's why their voices sound so utterly different. Their harmonies are quite painful. Anne needs to sit them down and work on that asap. Thankfully, they sound quite great when they sing by themselves, like they did at the beginning. Lusanda especially, I adore her tone. I believe they've some more weeks.
Amanda
'Chimacum Rain' (Linda Perhacs) - 10/10
- Where does she get this songs from? This was yet another magical moment and we are only two weeks into the finals! Amanda's probably the only finalist this year who's capable of connecting with her song choices and is able to translate that to the audience. Just strikingly beautiful, hand her the crown already!
Jonas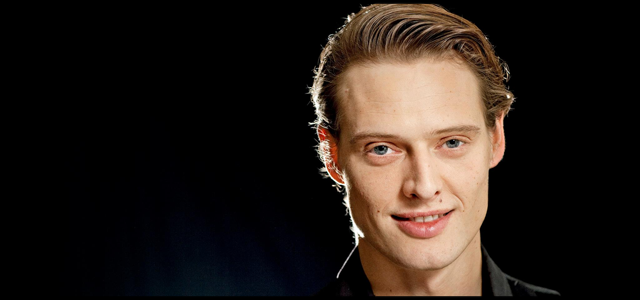 'Bulletproof' (La Roux) - 6/10
- He hit the B2 last week. I fully expect him to be there again tonight, and seeing his performance, there's no way he'll avoid it. The first half was atrocious, I'm not sure what he was doing with his voice but that deep tone felt unnatural. The chorus was cool though. However, I think Ida and him are terrible at picking songs. I feel like his not sure what he wants to do. I don't even know what I'd like him to sing, 'Somebody that I Used to Know' maybe?
Karoline
'Get Free' (Major Lazer) - 9/10
- Blachman does it again! He's given Karoline yet another strange song choice which she surprisingly embraced as her own looking extremely comfortable and secure while nailing this unique track. Incredible phrasing, lovely tone. She's becoming one of my faves, I never expect her to turn into something so good. She could be this year's Line, or pretty possible, our winner.
Wasteland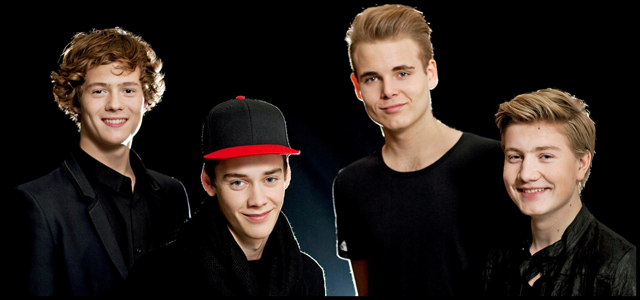 'Radioactive' (Imagine Dragons) - 7/10 - From left tho right: Marius, Anders, Frederik and Anton - Great song choice for them, at least it doesn't make them look too 1D-y. I've the same problem as last week, I find Frederik's singing incredibly mediocre. I don't know why Anne picked him in the first place. He's definitely the weak link. Their harmonies were a lot better though, so I guess they are actually improving.
Stephanie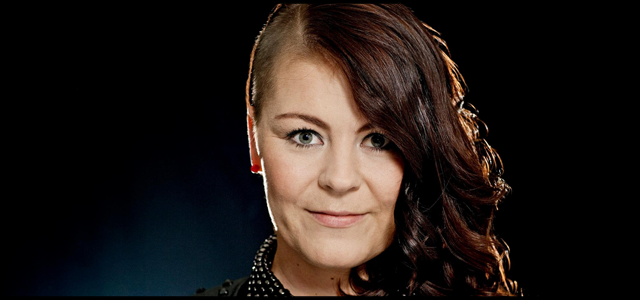 'Heartbeats' (The Knife) - 8/10
- Stephanie was dealt a so-so song tonight. Last week's performance was exciting and different but tonight, she was a bit too relaxed. The key was low at parts and while her voice sounded lovely, I wasn't as interested as I was the week before. Not sure if she has enough fans to make it to next week but I hope she does, she's a star and deserves to make it far. She actually reminds me to Annelouise, an act nobody had hopes on and then made it to the final. I wish that happens here as well.
Amanda
Karoline
Chresten
Stephanie
Zaina
Wasteland
Jonas
Anna og Lusanda
Bottom 2:
Zaina
Jonas
As predicted, Jonas is in the B2 again, hopefully leaving the competition. I'm not sure what went wrong with Zaina, I thought she was quite strong tonight. Honestly, Anna og Lusanda should've been here but I get why they avoided it, they are cute and people like that.
Elimination:
Zaina
Shocker! I really didn't expect Jonas to survive yet again, especially after his decent performance. Anne and Blachman were fighting tonight, so maybe it had something to do with that. Jonas will be going home next week, there's no doubt about that.
This entry was posted on 5:49 PM, and is filed under
Amanda Sofie Pedersen, Anna og Lusanda, Chresten Falck Damborg, Jonas Nielsen, Karoline Kani Hassan, Stephanie Ravn Carlsen, TV, Wasteland, X Factor Denmark, XF Series, Zaina Jouret
. Follow any responses to this post through
RSS
. You can
leave a response
, or trackback from your own site.