I'm currently looking for some new writers in order to expand the blog given that I can't post the amount of things I'd like to. So if you are interested in writing about anything related to music (news, TV shows, album reviews, introducing artists) just drop me an
email to musicisthedoor@gmail.com
and we can discuss some of your ideas.

Mel said goodbye to her beloved girl group Gap5 last week after showing an oustanding incompetence to properly mentor them. 5 remain now and this week, the finalists will perform songs from the year they were born. The songs were chosen by the fans, so obviously, they've done a better job than the judges. Who'll go home before the semis? ... It's time to face the music!
Recap and videos after the jump ...
Jackie Thomas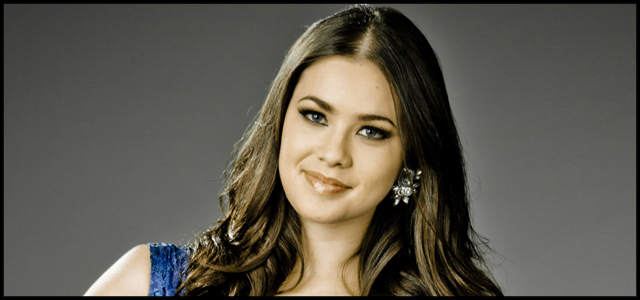 "Black Velvet" - 9/10
- She thinks it's cool NZ gets to pick the songs for them. She was born on 1990. She's happy they picked this song for her, it's a song she already knew and liked. She's doing some aereo-training this week. While she's ok with heights, she's not sure how she feels about singing in heights. This is actually a great song for her. I was unsure about it at first but her voice was a delight here. She's the one act that keeps improving and you've got to give her props for that. I loved the fact that the song was arranged to fit her soft voice instead of Jackie's voice trying to adapt to this rock tune, which would have probably ended in disaster. "I see winning potential in you, I really do. Every performance you do it just blows me away, vocally you're always spot on" (Mel) "I thought that was so impressive, you absolutely commanded the stage with so much authority. I thought that was a great treatment of the song. perfectly suited your style. Going forward, I would just say think about what you can do to make yourself more memorable as an artist, and I mean in terms of putting more character in your voice or coming up with Jackie ad libs. But overall, I think that was one of my favourite performances from you" (Ruby) -
VIDEO
Whenua Patuwai
"You Are Not Alone" - 6/10
- Ruby thinks Whenua can do better than what he did last week. She doesn't want him to be a victim of his emotions anymore. He was born in 1995. He thinks it's a different song but he's ready to change it up and make it his own. His bro gets Whenua a "Good Luck Whenua" notebook, full of encouraging words. This is very disappointing, even more than last week's performance was. The main problem is the song choice, it doesn't work with his voice and he shows zero connection with it, and despite some nice vocal moments, this is a very boring delivery, I wouldn't be shocked if he wounded up in the B2 this week. "I thought the treatment could've been a bit better with the song, the key could've been a little bit higher. I still believe in you and your talent but I just felt that that song did nothing for you" (Stan) "I think the huge letters behind you were compensating for the charisma you lack. I didn't like the arrangement of the song, I thought it sounded cheap. I'm worried about you, I think the problem is that your just not ready" (Mel) -
VIDEO
Benny Tipene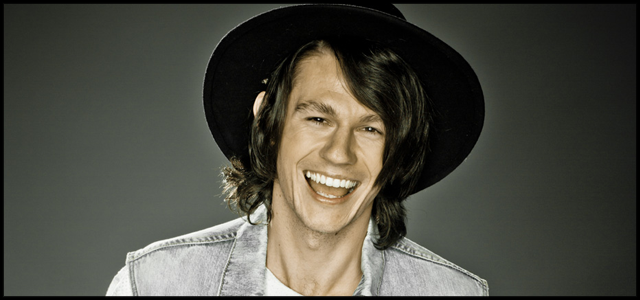 "Free Fallin'" - 8/10
- He came here to share what he loves doing. He thinks he needs to stay truth to himself. He was also born in 1990. He's a huge fan of Tom Petty. Benny feels he's falling into a whole bunch of the unknown so he can relate to it. This is a good cover but not as good as some of Benny's previous performances. His connection with the song was superb and those final lines were beautifully emotional but most of it was a bit too slow. Either way, that final moments were breathtaking. I adore Benny and him being not so good is miles better than what other contestants can do. He'll be safe this week. "Imperfection is one of the first casualties of the machine and is precisely this inconsistencies that make a great voice like yours so inspiring" (Daniel) "I was a little worried at the beginning and you turned it around, the end was amazing, I loved it. I would like to see you in the final for sure" (Mel) -
VIDEO
Cassie Henderson
"Torn" - 7/10
- Being in the B2 was a massive reality check for Cassie. It reminded her this is a competition. Young Cassie was born in 1998. She's really excited about this song. She thinks being the youngest is a massive advantage from her cause more people will know the song. Her football coach and two of her friends visit her for some practice. She's pretty out of shape now, "too much singing" she says. The band playing with her is as young as she is. This is an average performance. Nothing stands out about it. She sounds more on pitch than she usually does plus she's playing guitar but besides that, it's pretty unremarkable. "This is the very first time that I felt like I was sitting in your concert. The one thing the XF represents it's not just the voice but it's also a package. And what I saw tonight was perfect" (Stan) "There were some beautiful moments in that song, in the verses but for me I felt like it missed a little bit in the choruses. I think you are at your best when singing softly" (Ruby) -
VIDEO
Moorhouse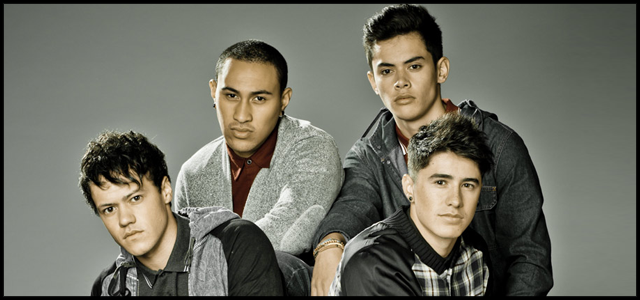 "I Swear" - 6,5/10
- They talk about adjusting as a group after losing on of its members. "We don't really care about him, we don't even talk to him, we don't even like him" they joke. He obviously comes to visit the boys. The average year for them is 1993. Solid vocals, as Ruby noted, Marley's specially. Besides that, nothing interesting about this. It was so boring and sleepy. It felt like the producers wanted to get rid of them and gave them this cheesy snooze fest. When I felt this group couldn't get any worse they gave us this. I'm ready to see them go. "That was an interesting song, there were some good moments but I feel that maybe you could've done something more with the production to take it into this decade and make it a little bit more relevant. Another thing to think about, maybe put a couple of you guys to do more of the lead parts and then the rest can focus on your harmonies" (Ruby) "There's only one thing that Moorhouse needs to make it, it is auto-tune. It's a bit harsh, but it's true" (Daniel) -
VIDEO
Rankings
Jackie Thomas
Benny Tipene
Cassie Henderson
Moorhouse
Whenua Patuwai
Who should go home?
Moorhouse
Results
Bottom 2:
Cassie Henderson
Whenua Patuwai
Whenua Patuwai - "I Believe I Can Fly"
- This is no surprise. His performance was atrocious last night, not even a miracle was gonna save him. This is an equally bad song choice. Despite the cheesiness, he actually does a good job with the vocals. I don't know if it was enough for the judges to save him. Me thinks it's not. -
VIDEO
Cassie Henderson - "Skyscraper"
- Some acts actually sing for their lives when in the B2. That's not the case with Cassie. She actually sings as if she was already dead. Her voice is all over the place and it's quite painful to listen to. She's so young, at least she didn't start crying when that ended. -
VIDEO
"Cassie, you have the magic. You know how to do what you know how to do. You connected tonight in a way I haven't seen you do. Whenua, it sounded like you were convincing yourself you could fly and it wasn't working and I don't think we were convinced either. So I'm sending you home
Whenua
" (
Daniel
)
"I remember your first audition thinking, wow, she's one to watch. But obviously, Whenua, working with you has been incredible. I think your voice is absolutely undeniable. You are such a talent and I just believe in you a 100%. I'm sorry
Cassie
" (
Ruby
)
"Whenua, every time you sing, you are one of the only persons that has been on the stage that has captured everything in me. The one thing that I've noticed in the last few weeks is that your personality is starting to deteriorate. Cassie, you are gorgeous and I knew for the very first moment that I saw you that you were gonna be a star. The thing with me is timing, is this your time? Do I go with someone who has the best voice in this competition or someone who is a potential star? The act that I'm sending home is
Cassie
" (
Stan
)
"Cassie, I thought you really got it spot on last night and I saw the pop star you could become. You are young though, and that can go against you. Whenua, you were one of my favourite auditions and I think it's such a shame, everything about you seems to have taken a beating. I think this business is gonna be too hurtful for you and I really think it will do you no favours in the long run. Based on that, the act that I'm sending home is Whenua" (Mel)
Eliminated (via deadlock):
I don't think anyone was expecting this. Not even me. Cassie has been a favourite from the start and even after several mediocre performances I pictured her in the finale. It's probably the best for her. She's way too young for this and her voice isn't mature enough. She needs to take some singing lessons and then she can be NZ's next teen star.