I'm currently looking for some new writers in order to expand the blog given that I can't post the amount of things I'd like to. So if you are interested in writing about anything related to music (news, TV shows, album reviews, introducing artists) just drop me an
email to musicisthedoor@gmail.com
and we can discuss some of your ideas.

Two of Ruby's acts faced during last week's B2, with quirky Tom Batchelor ultimately eliminated after the judges saved the charming Benny Tipene. Only 6 remain now and with just weeks away from the final, the stakes are higher than ever. Who'll be heading home tonight? ... It's time to face the music!
Recap and videos after the jump ...
Moorhouse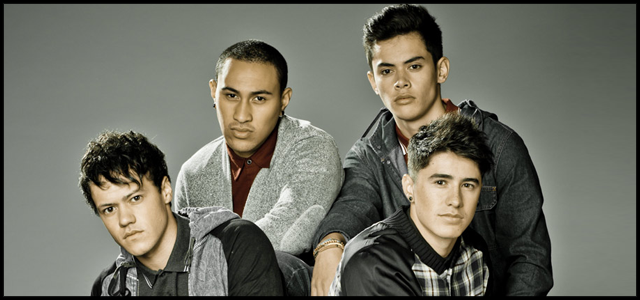 "OMG" - 7/10
- From left to right: Rory, Jason, Marley and Brock - They are here to have fun. They've been living in the hotel for about 9 weeks, we see them running around the place, we see their messy rooms. Brock is the tidy one but only because he left no place in the closet for Marley's clothes. Ha. They are loving it here, we get it, who wouldn't? Not the best singing, mainly because this song choice is so wrong but they get to dance a little, which is always a plus for their female fans. A decent performance, they have sounded worse than this. To be honest, it was somewhat entertaining, I was surprised. "What I absolutely loved about that performance is you guys looked the most confident I've ever seen you. You all looked so at home on the stage. Vocally, it was a bit shaky at the start" (Ruby) -
VIDEO
Jackie Thomas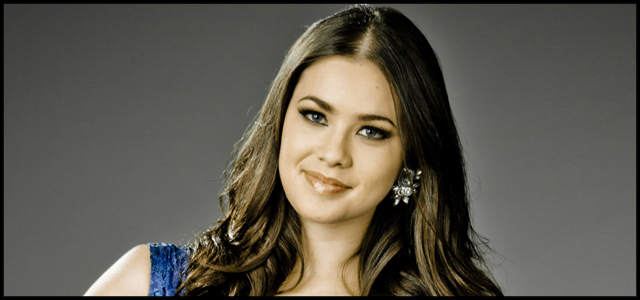 "Toxic" - 9/10
- As we all know, Tom and Jackie were great friends. She was gutted to see him gone. "Jackie's best friend on the show is out of the competition, ha, she'll get over it" Daniel says. She still has her other buddy, Cassie. Shocker, the girls love shopping! She teases a surprise. "Hopefully it's PG rated" she jokes. This isn't the Jackie we are used to seeing. Her performance has a more somber style and it fits her like a glove. Her vocals are phenomenal, a perfect comeback after last week's miss-step. I really loved everything about this, from the setting, her look and that perfectly naughty tone. I can definitely picture her in the finale after this. "I thought it was a great song choice for you. I definitely felt like you were singing to somebody while you were singing that, we all know that Tom can smell a bit toxic from time to time so I'm thinking it may be him. I really enjoyed that, well done" (Mel) -
VIDEO
Whenua Patuwai
"Empire State of Mind" - 7,5/10
- He was so sad to lose Tom last week that he decided to release some of that anger by boxing. It's safe to say he was picturing Mel while hitting those punching bags. Ruby thinks Mel will like this. I hope so cause Whenua can't do any better than this. His soulful tone was ideal for this song and the fact that he did the rap added a lot to his performance. That said, this wasn't his best performance, mainly because of the song choice. It's not as atrocious as Mel's picks but I'm not particularly fond of this song. Ruby could've gave him something with a little more swag cause that rap wasn't enough. A step back for Whenua, it actually felt quite cheesy. "That's the most comfortable I've seen you on stage. I thought the production on stage was super cheesed. Not a bad song choice, I don't know if I'm ever gonna connect. I don't think you were better than last week. I really want to see you, hear you sing an intimate song" (Mel) -
VIDEO
Cassie Henderson
"Love Story" - 6,5/10
- She met Reece Mastin. He said not to take the competition so seriously and not treat it like a competition. A lot of people told her on Facebook she should do Taylor Swift again, so that's what she's doing this week. This is such a bad move. In theory, she could have done a great Taylor Swift song, say "Safe & Sound", instead, Daniel went for this one. A pretty song but incredibly bland. Cassie's performance doesn't help either. She's been struggling since the competition began and despite some great moments, she's not such a great singer yet. She didn't bring anything to this song and while it did sound ok, it was just that, ok. "That was the perfect song for you, it absolutely suited your voice. I just love to see going forward you putting a little bit more heart into your songs" (Ruby) -
VIDEO
Gap5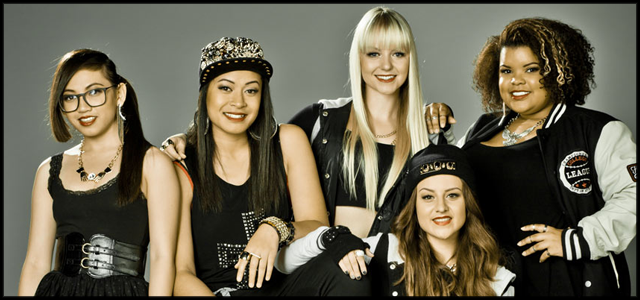 "Bills, Bills, Bills"/"Independent Women" - 8/10
-
From left to right:
Nica, Taiva, Alexandra, Hannah-Jane and Nicole - They were so excited not to be in the B2 last week. "It's time to bring the fun back in" Nicole says. They visit an amusement park. They aspire to be as good as Destiny's Child and from what they did tonight, they are closer than they imagine. This was their best performance to date, not even Taiva's minor lyrics fluff could derail it. The beginning was pure perfection, amazing harmonies, incredible vocals and lots of sass. It lost a bit of that amazingness once it hit the chorus but overall a great performance. "That might have been your best performance. That said, your best performance needs to be better. That's my comment" (Daniel) -
VIDEO
Benny Tipene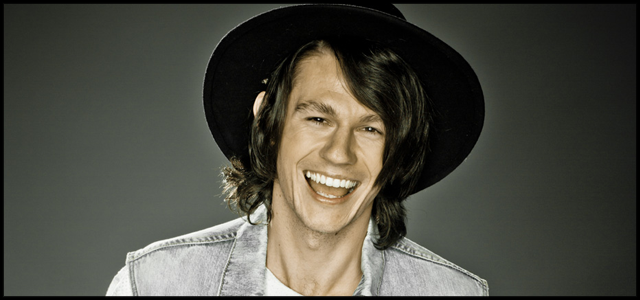 "California" - 8/10
- He was surprised to be in the B2. It shook his confidence a little bit, he bows to take it a lot more seriously. Benny's band mates came to visit and play with him. Ruby promises they are going back to basics. This is very basic. Benny is alone on stage, which looks unfinished, but I guess that was on purpose since it actually fits the performance greatly. Great vocals, this is the guy we love. His tone is so beautiful, I'm glad we got to see him again after last week's B2 appearance and even if it was a bit pitchy, the melody was lovely. I honestly think Benny could be the best winner out of this bunch of contestants, he's just so marketable, specially in Australia. I'd hate to see his journey cut short. "I don't think that was your best vocal, it was pitchy here and there. I think it was the odd song choice. You know what though, I think that you are such an incredible artist and I just hope that NZ votes for you because I think that you have so much more potential that I've seen than NZ hasn't seen yet. I think that was the weakest of the night though" (Stan) "I'm gutted that this is what you've become, the most exciting about it was your socks" (Mel) -
VIDEO
Rankings
Jackie Thomas
Benny Tipene
Gap5
Whenua Patuwai
Moorhouse
Cassie Henderson
Who should go home?
Whenua Patuwai
Results
Bottom 2:
Gap5 - "Locked Out of Heaven"
- Poor girls. There's no way they'll survive this B2. It's a shame cause they were really starting to grow as a group. Their past two performances were great and if Mel had gave them better songs they could've been front runners. This is a good goodbye performance, it's lots of energy, sass and very cool vocals. At least they had fun with it. -
VIDEO
Cassie Henderson - "The Climb"
- So pitchy and out of tune. Poor girl must be a wreck. The problem with Cassie is that she's way to young, I expect the judges to save her because she has so much potential but she's not a great singer yet. While I agree she should stay based on her potential, I sometimes wonder if it wouldn't be better for her to head home. -
VIDEO
"Cassie, that was great. That was you were lacking last night. Obviously, Gap5 are my girls so the act that I'm gonna be sending home is
Cassie
" (
Mel
)
"Cassie, you reconnected with something that we've been waiting for since the auditions. It was beautiful. You've star quality and I think you are the best thing about this competition. Gap5, I think you need six more months in artist development but I think you'll be a really big hit in NZ but not yet. So the artist I've to send home is
Gap5
" (
Daniel
)
"Gap5, I thought for you guys a couple of times in this competition. I love the energy and the entertainment factor that you guys bring on the stage but I did feel that last night was quite unprofessional. Cassie, there's a lot that needs to be developed for you vocally and in terms of putting more emotion into the songs you sing but I do believe that there's an obvious market for you in NZ so the name that the act I'm sending home tonight is
Gap5
" (
Ruby
)
"Cassie, from the moment you walked on the audition stage I thought you were a champion and in this competition you've seemed to go under par. That performance was very pitchy but the thing is I know that you are better than that. Gap5, there's something that happens between the week in the rehearsals and the liveshow, something happens and it doesn't quite happen on the liveshow. I know how good you all are and you represent all the different girls in NZ. The thing is I can see both of you in a record. I'm pretty sure Sony is watching and I hope they do sign this artist but the act that I'm sending home, because I think the other still has a lot of potential, is Gap5" (Stan)
Eliminated:
This was the obvious result from the moment they found themselves in the B2. The girls could've been a finalist but Mel completely ruined them with her awful song choices. They were rebounding in the last couple of weeks but it just wasn't fast enough. I'll miss them, they had a cool sound, if only Ruby had mentored them!
This entry was posted on 9:49 PM, and is filed under
Benny Tipene, Cassie Henderson, Gap5, Jackie Thomas, Moorhouse, TV, Whenua Patuwai, X Factor NZ, XF Series
. Follow any responses to this post through
RSS
. You can
leave a response
, or trackback from your own site.